Postal Service to Deliver Amazon Mail on Sundays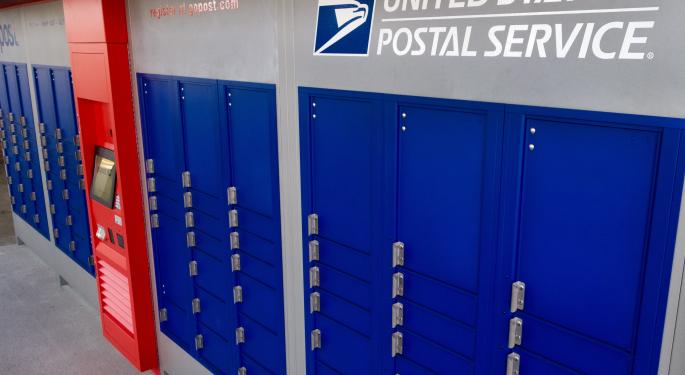 In a strange announcement that took place Sunday, Amazon (NASDAQ: AMZN) announced that the United States Postal Service has agreed to make Sunday deliveries of some of its packages in select cities.
The postal service argues that in order to stop the $16 billion annual cash burn, ending Saturday deliveries is one of the steps it has to take. Congress has so far said no.
The Congress vs. Postal Service battle hasn't been front-page news recently but on the surface, Sunday's news was curious. Amazon said that it had struck a deal with the Postal Service to deliver some of its Amazon Prime packages to customers in New York and Los Angeles.
"If you're an Amazon Prime member, you can order a backpack for your child on Friday and be packing it for them Sunday night," Amazon VP Dave Clark said in a statement. He continued, "We're excited that now every day is an Amazon delivery day and we know our Prime members, who voraciously shop on Amazon, will love the additional convenience they will experience as part of this new service."
The Sunday delivery service will begin in New York and Los Angeles but will likely expand into many other cities next year.
Also Read: The Twitter Week in Review
Why the apparent turn in sentiment by the Postal Service? First, this is a limited rollout obviously intended as a way to test the profitability of such a venture. For now, it means that it can gain an edge on the United Parcel Service (NYSE: UPS) and FedEx (NYSE: FDX) that don't deliver on Sundays.
Amazon might be the first but it won't be the last. The Postal Service plans to offer Sunday delivery to other merchants in an attempt to gain a piece of the $186 billion e-commerce market.
"As online shopping continues to increase, the Postal Service is very happy to offer shippers like Amazon the option of having packages delivered on Sunday," said Postmaster General Patrick R. Donahoe.
Because Sunday delivery is limited to certain service, the Postal Service is better able to control its profitability. According to the New York Times, package delivery has been a bright spot for the Postal Service making this news something onlookers are likely to hail as positive news.
Disclosure: At the time of this writing, Tim Parker had no position in the companies mentioned.
Posted-In: Amazon fedex U.S. Postal Service upsNews Contracts Events Best of Benzinga
View Comments and Join the Discussion!