Elop, Mulally Remain At the Top of Microsoft's CEO Candidates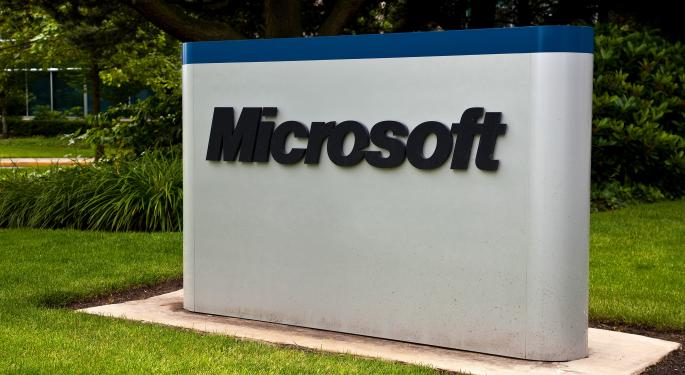 Reuters is reporting that the search for Microsoft's (NASDAQ: MSFT) next CEO has narrowed to about five names.
Heavily-favored candidates includes Ford's (NYSE: F) current CEO Alan Mulally and former Nokia (NYSE: NOK) CEO Stephen Elop.
Microsoft's current CEO Steve Ballmer has assumed top position with the company since taking over for Bill Gates 13 years ago.
The company has lost its touch with investors, according to one scathing report titled How Microsoft Lost Its Mojo: Steve Ballmer and Corporate America's Most Spectacular Decline that has placed Ballmer's position under heavy scrutiny. News of Ballmer stepping down was announced on August 23.
Reuters reported that "the two known internal candidates have been gaining prominence within Microsoft."
Elop ran Microsoft's business software division before accepting top ranks at Nokia in 2010. Elop maintained close ties with his former employer by exclusively adopting Microsoft's Windows Phone platform on all Nokia devices. It was announced in September that Microsoft will purchase Nokia's phone business for $7.2 billion, as Elop will step down as Nokia's CEO and accept another position with Microsoft.
Mulally is an aeronautical engineer who, before Ford, was the CEO of Boeing Commercial Airplanes. He reportedly advised Ballmer on the One Microsoft reorganization, perhaps fashioned after One Ford as the two are reportedly friends. Mulally is widely known and respected for reversing Ford's losses and inspiring a cultural change. He has held the top position at Ford since 2006.
Reuters also reported of possible dark horse candidates, which includes Tony Bates. Bates was the former CEO of Skype and has held senior titles at Microsoft, such as business development since Microsoft acquired Skype for $8.5 billion in 2011.
Satya Nadella is also in the running, according to Reuters. Nadella is the company's cloud and enterprise chief. He joined Microsoft in 1992 and is responsible for the company's $19 billion Server and Tools Business. Nadella gained notoriety within the company for leading the transformation of the business and technology from client-server software to cloud infrastructure and services.
In a research report published on November 6, analysts at Nomura Securities believe that Mulally will be the new CEO by December.
Posted-In: Alan Mulally Microsoft Reuters Stephen ElopNews Rumors Management Best of Benzinga
View Comments and Join the Discussion!