Reports of Contamination Shake Spice Industry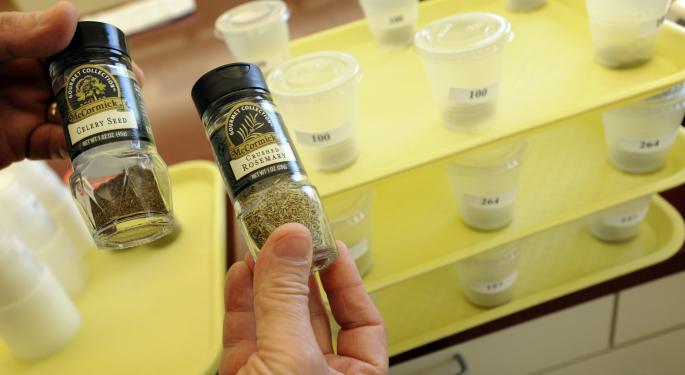 America's spice industry is nothing to sneeze at. Research and Markets reports the industry's revenue came in at $8.4 billion during 2011, with an estimated gross profit of over 35 percent.
So it's serious business when a new FDA report says that 12 percent of spices imported to the U.S. were contaminated by "filth" – things like insect parts, hair, excrement and other materials like stones, twigs, plastic and rubber bands – and have an "average shipment prevalence" for Salmonella at close to seven percent.
This type of contamination has been an issue before in the U.S. In 2010 at least 272 people in 44 states and Washington, D.C. were sickened by a strain of Salmonella found in black and red pepper used in the production of Italian-style deli meats.
There are about 42,000 cases of Salmonella infections reported annually in the U.S., and relatively few come from spices – but the industry isn't taking a passive approach to the report.
A statement issued by the American Spice Trade Association notes imported spice "is essentially a raw agricultural commodity" that goes through extensive inspection, procession, cleaning and testing for pathogens once it enters the U.S.
And the word's largest spice company, Maryland-based McCormick & Co. (NYSE: MKC), says they take on the responsibilty of ensuring their products' safety.
"Whether they're grown in the United States or other parts of the world, McCormick exercises the same high level of quality control throughout our supply chain," Jim Lynn, the company's corporate communications officer, said in an email to Benzinga, "including several million ingredient analyses each year and a natural steam pasteurization process. That's why it's important to purchase your spices from a trusted resource, and because of our unwavering commitment to safety and quality."
ASTA adds that outbreaks related to a specific spice or food ingredient are often hard to investigate, "because of the many possible foods that could be involved and the potentially complex supply chains associated with each ingredient."
But the FDA believes the contamination could come from poor storage and processing operations, and says its report is a "wake-up call" to spice producers. "It means: 'Hey, you haven't solved the problems,;" Jane Van Doren, an FDA food and spice official, told The New York Times.
Posted-In: American Spice Trade Assciation food bakingNews Guidance Commodities Restaurants Markets General Best of Benzinga
View Comments and Join the Discussion!