Report: Auto Industry Must Look Beyond 'BRIC' Nations to New, Emerging Markets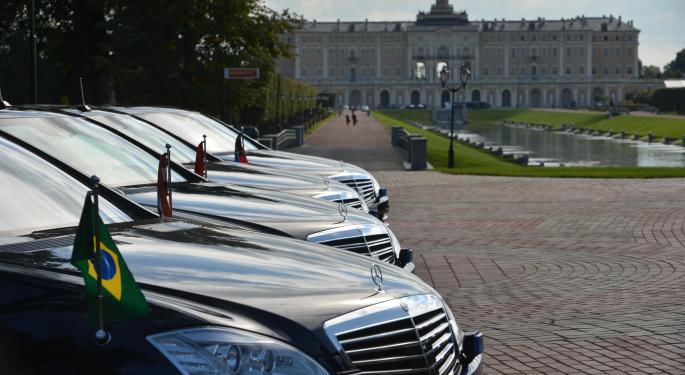 Think there are no investment worlds left to conquer? A major global management group suggests you think outside of the box – or more specifically, beyond the BRICs – especially when it comes to rising automotive markets.
A report released Tuesday by The Boston Consulting Group says what it calls the "Beyond BRIC" nations offer "the last great growth opportunity" for the international auto industry.
The study analyzed 88 markets outside of the Western and the BRIC (Brazil, Russia, India, China) countries, and broke them down into four regions with untapped potential for original equipment manufacturers (OEMs) and suppliers: The ASEAN nations of Southeast Asia, emerging economies in the Middle East, the Andean nations of South America and a cluster of countries in North Africa.
BCG says sales rates in Beyond BRIC markets are expected to grow at an annual rate of six percent between now and 2020; four times faster than the established markets in North America, Europe, Japan and Australia/New Zealand.. And by 2020, according to the report, those Beyond BRIC markets – which make up about 40 percent of the world's population – should account for around 20 percent of all new vehicle sales.
The BRIC nations will, of course, remain an important market. New vehicle sales in Brazil are projected at five percent during that time period, with a four percent rate in Russia, 10 percent in India and six percent in China.
"None of the Beyond BRIC auto markets on their own can generate sales volumes comparable to that of a single BRIC market." Nikolaus Lang, a senior partner at Boston Consulting and the report's co-author, said in a press statement. "Companies must think in terms of regional clusters rather than individual markets in order to seize this opportunity."
The BCG analysts say companies have to avoid a "one size fits all" approach with these new auto markets, and consider factors such as market size, development trends, sourcing issues and localized production, sales and financing opportunities.
The survey also suggests auto companies play to their strengths. Toyota Motor Corp. (NYSE: TM), has already made inroads in the ASEAN (Association of Southeast Asian Nations) cluster, by adapting to specific customer preferences in each country. "For example, Indonesian buyers want higher ground clearance on their multipurpose vehicles because of the heavy flooding there," notes Reuters, "while affordable sedans are the focus in Malaysia, and pickup trucks in Thailand."
But the report notes these emerging economies are still up for grabs when it comes to automotive market share. "Although many OEMs have been successful in one regional cluster, " says Lang, "very few have achieved a dominant position across all or even the majority of the clusters. Agile companies will learn from these Beyond BRIC champions and carve out their own path for winning the last frontier."
View Comments and Join the Discussion!
Posted-In: ASEAN auotomotive brazilEmerging Markets Commodities Economics Markets Press Releases Best of Benzinga