Another Acquisition for Yahoo! (YHOO)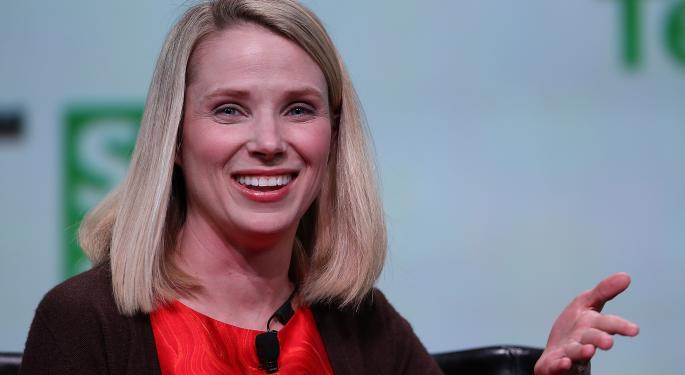 If you can't beat them, buy them. It's been the way of the corporate giants for ages. A big company swallows up a smaller one as it gains momentum and looks to present a formidable threat to the larger Goliath.
Yahoo! (NASDAQ: YHOO) announced that it was acquiring Bread, a URL shortener that allowed users to place an advertisement in the click stream. Users would click the shortened link, see an ad for five seconds, and then be redirected to their destination.
What does Yahoo! plan to do with the company? Shut it down. In fact, it already has. In a goodbye note on its website, Bread CEO Alan Chan wrote, "When we launched Bread in 2011, our goal was to help social media influencers and publishers better monetize their online content." The company announced that it would continue supporting Bread links until November 11 but advised users to switch links to bit.ly.
Bread's six employees will go to work for Yahoo! In a statement, Yahoo! confirmed the acquisition. "We have acquired Bread, a company that created a simple way for social media influencers and publishers to monetize their content. The team's focus on delivering creative and targeted advertising across social media, desktop and mobile devices aligns perfectly with our mission to delight and inspire users."
Terms of the acquisition were unknown.
Related: Four Shakeups in the Financial Media Space
Bread is one of the many acquisitions made by Mayer this year. In May, Yahoo! acquired Tumblr for $1.1 billion and made a promise "not to screw it up." In addition, there were 18 other acquisitions including IQ Engines, Rockmelt, Lexity, Qwiki with a $50 million price tag, CRM company Xobni for $40 million, and Summly for $30 million.
Although Yahoo's track record for acquisitions is mixed over the years, one has paid off quite well for the company. The company purchased a 40 percent stake in Alibaba, China's largest e-commerce company in 2005 for $1 billion. It now owns about 24 percent of the company.
Alibaba is planning an upcoming IPO that could value the company as high as $15 billion according to Reuters but the offering has reportedly been held up as the company ran into regulatory issues with the Hong Kong stock exchange where it had planned to list.
Regardless, this will likely be the most lucrative of all of Yahoo!'s acquisitions, even if it's only a minority stake.
Disclosure: At the time of this writing, Tim Parker had no position in the above-mention stock.
View Comments and Join the Discussion!
Posted-In: Alan Chan Alibaba bread China LexityM&A News Tech Best of Benzinga