When Do Rising Interest Rates Become a Problem?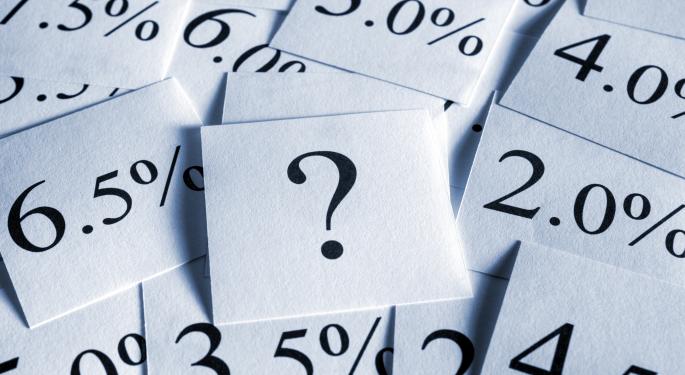 US Interest rates have been rising. Investors have heard about this from the media over the last several months, but in reality, rates have been rising since mid-2012.
Some would say it's because the US economy is getting stronger, but it's doubtful that's the case, being that the Federal Reserve has recently decided to continue its bond buying programs. Others might say interests have risen due to inflation fears because of all of the Fed's "money printing." And finally, others say the concern over the US debt load is becoming a problem.
Which of those is the case? Hard to say, maybe even impossible. The real question is: When do these rising rates become a real cause for concern? Look at the chart below and you may have your answer.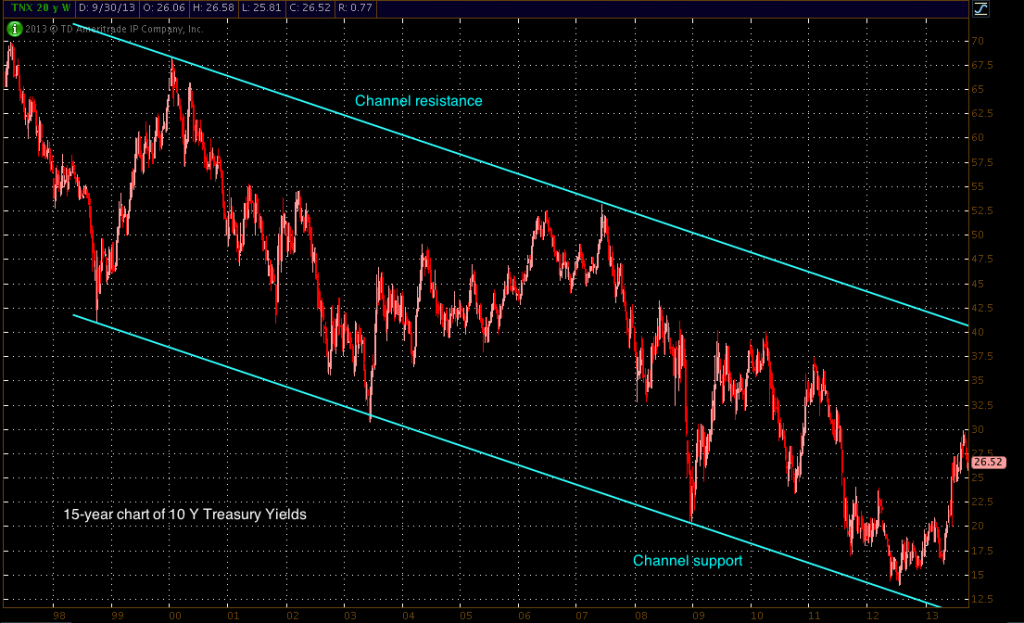 Over the last 15 years (and even longer) US 10-year yields have been declining throughout a downtrending channel.  As of now, yields seem to be on the way towards the channel resistance, which currently sits near four percent.
So, as long as yields do not pop through the channel resistance, rates should stay in check. However, a breakthrough in resistance would most likely mean that rates have finally bottomed out and are starting a secular trend higher. This will have an overall dramatic effect on everything from interest rates, credit, debt and all financial markets.
Will this happen? Again, no one actually knows, but it certainly could.

Good luck and great profits!
Tags: Interest Rates
Posted in: Technicals Treasuries Federal Reserve Markets Trading Ideas Best of Benzinga