Facebook Sharing Social Media Conversations with TV Networks (FB)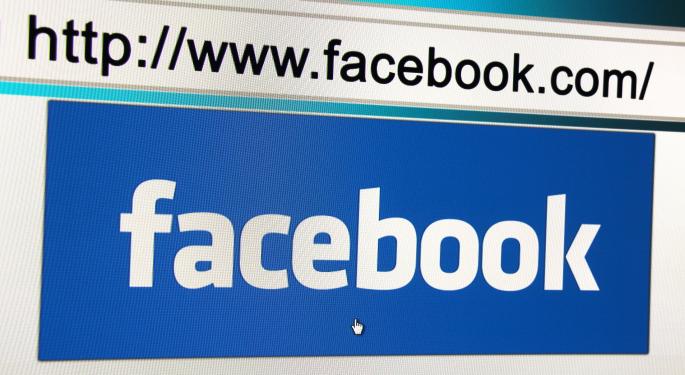 Facebook (NASDAQ: FB) aims to make America's four biggest TV networks an offer they can't refuse – at least one they won't want to refuse.
The offer is to begin sending weekly reports, letting ABC, CBS, Fox, and NBC know how much chitchat their programs generate on the popular social network, according to The Wall Street Journal.
Facebook's move is an obvious ploy to demonstrate to television executives (and advertisers) that Facebook "likes," "comments" and "shares" form a data stream that could prove valuable to programmers.
Twitter started the competition last December when it announced Nielsen Twitter TV Ratings, a measurement report created in partnership with longtime media mogul, Nielsen (NYSE: NLSN).
The first report came out Monday, in which Twitter showed the number of people who tweeted about particular shows and how many people saw those tweets.
Coincidentally, Facebook announced Monday that AMC's (NASDAQ: AMCX) Breaking Bad finale generated 5.5 million interactions by three million users, versus Twitter's 1.47 million tweets from 682,000 members, according to TechCrunch.
Related: Facebook's Future Lies in Mobile Advertising
Facebook had already begun allowing select media partners (like CNN) access to its public feed. This allows the network to see and display real-time activity related to certain keywords.
Since the majority of Facebook conversations happen privately, Facebook also collects keywords from private conversations and makes that information available anonymously. The information collected, while useful, isn't foolproof.
Part of the reason is that the Facebook team has to create a library of keywords for each television show – and that process is more art than science. The Wall Street Journal pointed out, for example, that NCIS on CBS received a huge number of mentions until it was discovered that the letters (ncis) also appear in the name of the city of San FraNCISco.
Facebook's goal is to show that its data can be more useful than that provided by networks like Twitter.
Daniel Slotwiner, head of Facebook's measurement team said, "The conversation is being generated by a group that is much more representative of the general population– that means we should have a better signal as it relates to ratings."
CBS Research Officer David Poltrack agreed, noting one difference between data provided by Twitter and that coming from Facebook. Young females are disproportionately active on Twitter, versus the general population, Poltrack told The Wall Street Journal.
Poltrack added that Facebook with its broader audience might be more "correlated with actual viewing levels."
At the time of this writing, Jim Probasco had no position in any mentioned securities.
Posted-In: ABC AMC Breaking Bad CBS cnn Daniel SlotwinerTech Media Best of Benzinga
View Comments and Join the Discussion!