EXCLUSIVE: Tibco CEO Vivek Ranadive: "We don't like to buy revenue" and Much More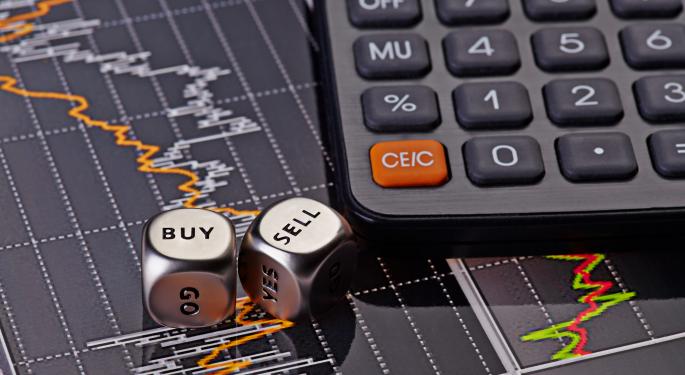 This is the second of a three part series. Read the first part here.
In an exclusive interview with Benzinga, Tibco (NASDAQ: TIBX) CEO Vivek Ranadive discussed the future of mobile, acquisition versus organic growth, and competing with Oracle.
Mobile
"We see that everything is going to be consumed, activated, and driven through mobile," Ranadive started. This interview took place one day after Tibco announced the acquisition of Extended Results, a provider of real time performance data on mobile devices.
"Mobile is core to our strategy. I would say to you that we are the first enterprise software company that has completely pivoted everything it does to mobile."
Ranadive continued by contrasting Tibco with less nimble enterprise giants. "I don't believe there is a single enterprise software company that has taken that approach."
Growth Channels
When asked whether Tibco's growth will be primarily organic or marked with acquisitions, Ranadive explained how the company is aligned for both.
"Unlike companies like Informatica (NASDAQ: INFA) and Oracle (NYSE: ORCL), and many other of the old companies, they like to buy revenue," Ranadive started. "We don't like to buy revenue, we like to grow revenue, and we like to buy technology."
"If we see some really sophisticated technology that would take us years to develop, then we do that."
Related: Vivek Ranadive Comments On Impressive Earnings: "... a gold rush is coming"
2013 has been a busy year for acquisitions. Along with Extended Results, Tibco brought on Maporama Solutions (a cloud provider of location data), and StreamBase Solutions (provider of event processing and real time data analytics).
Ranadive summed up Tibco's future growth saying, "Our strategy is more to grow revenue and when we buy something its usually the best technology in the world."
Competing With Big Data Giants
"Oracle wants you to use 20th century technology," Ranadive stated.
"We partner Oracle by connecting to their 20th century pieces, their database, their applications. We unlock it and make it real time. We allow customers to do things they simply could not do."
Ranadive emphasized the need for advanced technology in the marketplace, something Tibco is positioned to offer with its "low latency" entrepreneurial mindset.
Shares of Tibco were down 0.63 percent to $25.24 Tuesday. Shares are down roughly five percent after initially spiking when the company posted strong earnings last week.
Stay tuned for the final edition of this series: Vivek Ranadive's comments on market valuation and working with hedge fund managers. Follow Luke Jacobi on Twitter @LukeJacobi.
Posted-In: cloud Extended Results Maporama SolutionsNews Management Hot Trading Ideas Interview Best of Benzinga
View Comments and Join the Discussion!