France Seeks To Yield More Taxes From Internet Companies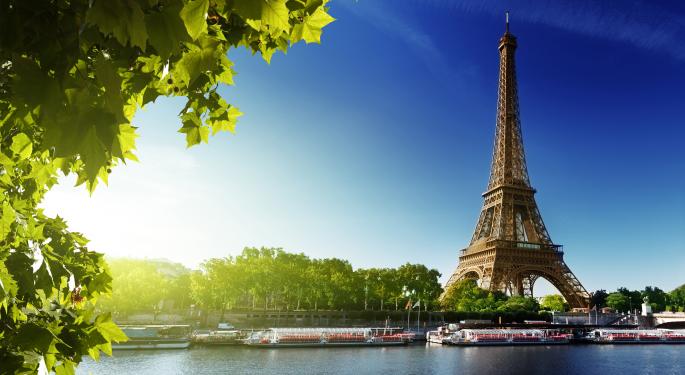 France has joined the group of European countries which want to see measures taken against tax aversion applied very creatively by major internet and tech giants.
The French delegate minister for the digital economy, Fleur Pelerin, said in an interview given to Liberation and published online late Wednesday that Europe lags on regulatory provisions to administer internet economy, resulting in allowing web companies plenty of room to maneuver.
She called for Europe to act immediately and efficiently avoiding unnecessary dispute over the issue which finally affects the consumer.
During the interview, conducted in French, the minister clearly spoke about a "regulatory authority" which should act "as soon as" an issue arises.
Meanwhile, The Wall Street Journal reported that French authorities have prepared already their proposals on the subject in view of the European summit on digital economy scheduled to kick off on October 24.
WSJ, citing firsthand information from the briefing documents, says France will ask for a framework of operation which ensures that "profits made in the European market are subject to taxation," while, "revenues are shared among member states."
The question over the regulation of internet companies conducting business in the "cloud" could be just the beginning of a set of broader policies which could be espoused by European members, and adopted by many more countries outside Europe very soon.
During the G20 meeting held in St. Petersburg earlier this month, the Russian finance minister Anton Siluanov, quoted by Interfax, explained an initiative of the Russian presidency "to counter the erosion of the tax base."
"We agreed, our country, within the next two years along with OECD, to prepare the necessary framework of decisions to be implemented, so that the number of 'deviants' from local taxes to 'gray' areas to be reduced significantly," said Siluanov.
The "legal" tax avoidance has been a major issue in European countries, especially those which struggle with austerity measures.
In Italy, Corriere della Sera reported that Google (NASDAQ: GOOG), for example, with a turnover in the country reaching €700 million paid in taxes just €5,454 last year.
In addition, Google has been the center of investigations in UK by a parliamentary committee after many headlines reported that the company paid just £6 million (about $10 million) for a net revenue of £395 million ($635 million) last year.
Meantime, The Wall Street Journal recalls that earlier this month, Neelie Kroes, EU commissioner, responsible for preparing regulatory drafts for the digital economy, proposed some changes on the legal framework around telecom companies but did not go deeper on the sensitive matters.
Posted-In: Corriere della Sera France Reuters St. Petersberg Wall Street JournalNews Global Best of Benzinga
View Comments and Join the Discussion!