Will Coal Have A Place In The Future Of Global Energy?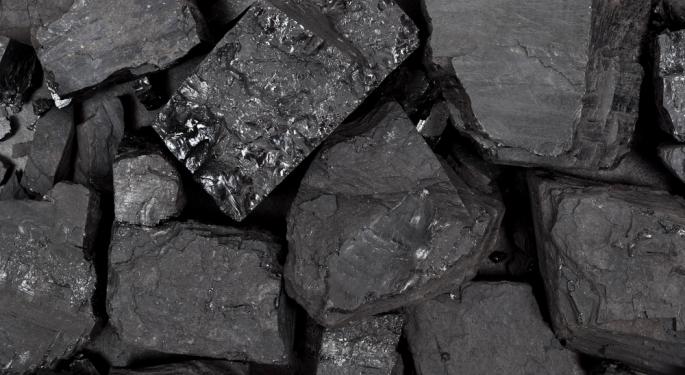 Coal is getting hammered by competition from green energy and new government policies.
The federal government's general endorsement of green energy sources such as solar and wind power has left the coal industry insecure. Just this Friday, the Obama Administration set a cap for the carbon dioxide emission from power plants.
To fight the new policies, the coal lobby and American Energy Alliance launched a heavy attack against Obama's nomination for Federal Energy Regulatory Commission (FDRC), Ronald J. Binz.
Binz, in his position in Colorado Public Utility Commission from 2007 to 2011, advocated for wind energy and enforced a tougher standard to the coal powered factories.
Critics stated that Binz would go too far to decarbonize the nation's energy source and lead to slower economic recovery. Binz has not made any binding statements, but most predict that he will focus on distribution of wind energy to cities and push for strong control on the use of coal.
Related: L&L Energy Responds to Short Seller Article 
While the FDRC has no direct power over the regulation of coal, Marc Yacker, vice president of the Electricity Consumers Resource Council, indicated that new policies will present a significant threat to the coal industry. He announced that "the whole idea of socializing the cost of new transmission necessary to get wind to population centers is anti-coal."
The coal industry has been aware that new policies and the competition from rising green energy industry will make United States a tough market. The expanding market in Asia, however, allowed to coal industry to expand over the past years.
The lifeline coal at the moment is China, who is now the largest energy consumer in the world.
The experts, however, predict that the coal consumption in China will reach a peak by 2020, or even as early as 2015 due to China's slowing economic growth – leading to less demand for energy than once forecasted.
In addition, the public outcry over the air pollution problem has forced the Chinese authorities to ban three coal powered plants from Beijing, Shanghai and Guangzhou.
While many argue that the demand for coal will always exist, a breakthrough in a green energy technology may cause coal to become irrelevant energy source.
YTD return for the Market Vector's Coal ETF (NYSE: KOL) is down 26.01 percent.
Posted-In: Barack Obama coal Federal Energy Regulatory Commission Ronald BinzCommodities Global Markets Best of Benzinga
View Comments and Join the Discussion!