Hard-To-Fill Jobs You Can Get Right Now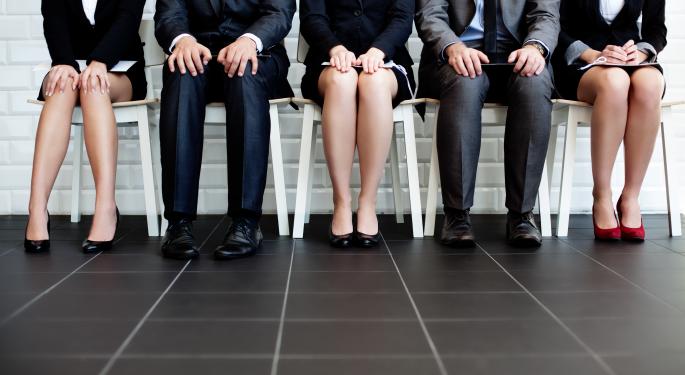 According to CNNMoney, more than 11 million Americans are unemployed. At the same time, there are enough jobs available (4 million) to reduce that number by more than a third.
The problem is one of matching up qualified applicants with the right positions – or of would-be applicants getting the training they need to qualify.
Step one involves identifying the areas in which jobs exist and will continue to exist in the near future. Experts identify five broad areas where many available jobs sit waiting for qualified candidates.
Related: How to Find a Career You Love that Pays Well Too
Technology
Many unfilled jobs exist in various areas of technology. CNNMoney noted that by 2020 there would be 1.2 million job openings in computing that require a minimum of a bachelor's degree. It is estimated that the U.S. will produce less than half of the graduates needed to fill those jobs.
Specific areas with openings include core research, engineering, and software development.
IT engineers and data scientists are also needed, along with security analysts, business intelligence experts and web developers including Java experts.
The Harvard Business Review said data scientist job postings have grown exponentially in recent years, calling it the "sexiest job of the 21st century."
Another area of great need is that of content creator. Websites, blogs, buyers' guides, and technology-related magazines all need people who are well-informed when it comes to technology and have the ability to distill sometimes-complicated technical jargon down and make it readable to a less-informed audience.
Engineering
Oil and gas engineers with interest and expertise in exploration are needed, especially in places like Texas and North Dakota. Experience matters, especially in positions that involve project management.
Another area with openings is that of construction engineering. Overseeing infrastructure projects such as bridge and building maintenance often involves a willingness to work at heights or in dangerous locations.
Skilled Trades
One broad area with a large number of openings is that of skilled trades. This includes everything from welders to truck drivers to carpenters, plumbers, and electricians to name a few.
NBC's 'Today' pointed out that a recent Manpower Group (NYSE: MAN) survey in which employers were asked which positions are hardest to fill, skilled trades was at the top of the list for the third year in a row.
Manpower added that a large part of the problem is getting parents (and students) to consider vocational training as an alternative to a four-year college. Careers in areas like plumbing and welding, Manpower said, "offer a lot of opportunity and family-sustaining wages."
Sales
Sales representatives have always been – and continue to be – in demand. For one thing, it takes a special personality to connect with a potential customer and make a sale – no matter what the product. For another, while sales commissions can be significant, salaries often are not. In other words, in sales, results pay and lack of results can lead to lean times.
Certain sales areas, however, are in more demand and offer better rewards. One listed by CNNMoney is the area of digital translation service sales. In Every Language CEO, Terena Bell said one obstacle to finding applicants is the fact that most believe they have to be able to speak multiple languages, which she said is not true.
In most sales positions, expertise is a matter of knowing enough about the product to answer customer questions. It is not necessary to be an expert except in very rare cases.
Additional Factors
Identifying jobs or professions with openings (that appeal to you) is an important first step.
Having the training or getting the required training needed to qualify is important as well. Manpower and others emphasize the need for would be employees to be willing to expand their knowledge and skill base or even consider training in a completely new area.
Another important factor is that of being in the right place. Geography plays a big role. If you qualify for an IT job, for example, but none is available where you live, it might be time to consider a change of scenery.
It might seem like a simple concept, but if you limit your choices to those in your current community or area, you may be missing the job of a lifetime in another state or even another country.
For more information on available jobs and careers, including job descriptions, check out the Occupational Outlook Handbook from the Bureau of Labor Statistics.
Posted-In: business intelligence expert carpenter Computing construction engineeringNews Events Media Personal Finance Best of Benzinga
View Comments and Join the Discussion!