Does Monday's Slew of Secondary Offerings Signal a Market Top?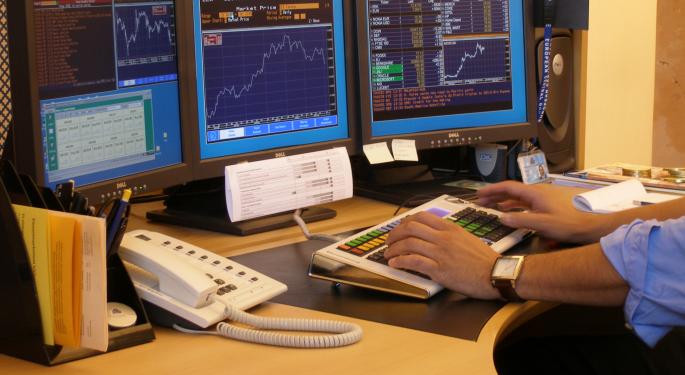 While pundits focus on Apple's (NASDAQ: AAPL) new colored iPhone, or, ahem, product release today, firms all across the street are quietly raising capital, and doing so in a hurry.
In a span of 17 minutes following the close on Monday, the Benzinga newsdesk spotted 10 secondary offerings coming across the wires. Zoom out to the whole session on Monday, and that number swells to 16. SIXTEEN offerings, all of which carried a respectable amount of weight.
For reference, here is the horde of companies that released offerings yesterday: Kennedy-Wilson (NYSE: KW), Medley Capital (NYSE: MCC), TriMas (NASDAQ: TRS), UMB Financial (NASDAQ: UMBF), Xoom (NASDAQ: XOOM), MagnaChip (NYSE: MX), Virtus Investment (NASDAQ: VRTS), Endbridge Energy (NYSE: EEP), Inergy Midstream (NYSE: NRGM), Evertec (NYSE: EVTC), Rhino Resource Partners (NYSE: RNO), Starwood Property Trust (NYSE: STWD), Stratasys (NASDAQ: SSYS), SolarCity (NASDAQ: SCTY), National CineMedia (NASDAQ: NCMI), and finally, Armstrong World Industries (NYSE: AWI).
Collectively, the companies represent a market cap of $37.416 billion, not exactly an earth-shattering weight in market cap, but the sheer number of companies that decided to release share on the same day certainly raises eyebrows.
For those who believe companies subscribe to the "buy low, sell high" basic mentality, this could prove to be an interesting indicator. With so many companies rushing to get shares onto the open markets, what do they know? What have their bankers advised them of regarding coming market conditions that haven't reached the street?
One thing's for sure: the S&P 500 is up over 17 percent year to date, one of the strongest rallies we have seen in decades. Fueled by the fed and supported only by slowly growing earnings numbers and mostly mediocre economic reports, the rally is fragile at best, and completely dependent on quantitative easing at worst.
If the trend of elevated secondary offerings continues in the near future, this could become a cause of concern.
At the time of this article's writing, the S&P futures were up 0.60 percent to 1,678.75.
Posted-In: News Offerings Federal Reserve Trading Ideas Best of Benzinga
View Comments and Join the Discussion!