Will Tesla Continue To Be A 'Bloodbath' For Short-Sellers? (TSLA)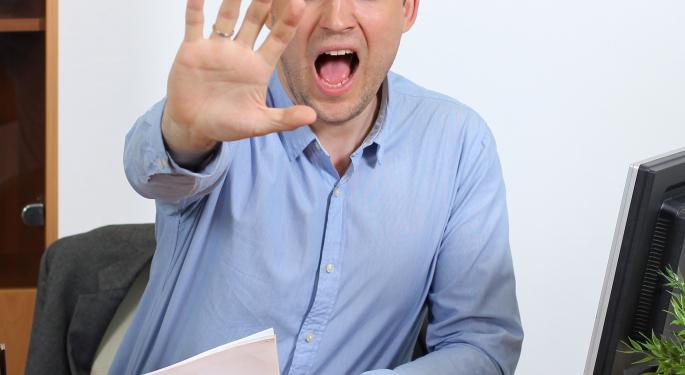 Tesla's (NASDAQ: TSLA) success has been huge for the automaker, but not all investors have benefited from its growth.
The company has garnered a fair amount of praise from select analysts, some of which have raised their Price Targets following Tesla's earnings beat last month.
Other analysts have been more cautious. One of them, Lazard Capital's Aditya Satghare, went as far as to downgrade the stock from Buy to Neutral.
Despite the mixed outlook from investors, Tesla has risen more than 17 percent over the last 30 days.
"Tesla continues to be a bloodbath for short-sellers," Brian Shannon, President of AlphaTrends.net, told Benzinga. "[It's] just a strong momentum name that, at this point, really is a dangerous stock for the average retail [investor]. I think there's gonna be a lot more volatility coming into it."
Related: EXCLUSIVE: The Shorts Are Taking A 'Wait And See' Approach With Tesla
In explaining his assessment, Shannon noted that the stock has risen more than 300 percent over the last four months.
"We've seen a little bit of a shakeout before the earnings, and now a big gap higher, and I think it's starting to frustrate not only some of the short-sellers who are involved in it, but some of the longs who are getting shaken out of these pullbacks," said Shannon.
"I think the level of participation should probably be limited to really, much more sophisticated short-term traders who can handle this type of volatility until it gets a bigger correction at some point, where people start putting valuations on it and maybe pulling back to a 50-day moving average, which is all the way down at $115 at this point."
Shannon added that while the stock is "getting ahead of itself," its growth "doesn't mean it's a short sale by any means."
"It's been kind of a perpetual short squeeze machine here the last several months," said Shannon. "New groups of shorts come in thinking…that it must be up too much, and they get squeezed, and then somebody else [comes in]. I'm sure today there's a lot of shorts trying to establish positions. It may be the same for them as well."
Shannon has a long history of predicting Tesla's market moves.
On April 11, he posted a report stating that Tesla "has the potential for an epic squeeze." The stock closed at $43.58 that day.
Related: When Will Tesla's Mass-Market Vehicle Arrive?
Two weeks later (when Tesla was trading above $51), Shannon was prompted to compare the company to another famous short squeeze: TASER International (NASDAQ: TASR).
On May 10, Shannon pointed out that the increase in news headlines could help bring more buyers to Tesla. The stock closed at $81.00 that day.
Less than two weeks after that, Shannon predicted that if Tesla could get above $90, it would likely rally to $110 - $120 a share.
Tesla achieved an intraday high of $114.90 on May 29. Once again, Shannon compared its price action to TASER's 2004 performance.
Tesla continued to climb during the summer months, closing Wednesday, September 4 at $170.62. As of this writing, however, the firm is trading down roughly one percent.
Louis Bedigian is the Senior Tech Analyst and Features Writer of Benzinga. You can reach him at 248-636-1322 or louis(at)benzingapro(dot)com. Follow him @LouisBedigianBZ
Posted-In: Aditya Satghare AlphaTrends.net Brian Shannon Lazard CapitalNews Short Ideas Tech Trading Ideas Best of Benzinga
View Comments and Join the Discussion!