Does A New Study Suggest A Link Between Earthquakes And Hydraulic Fracturing?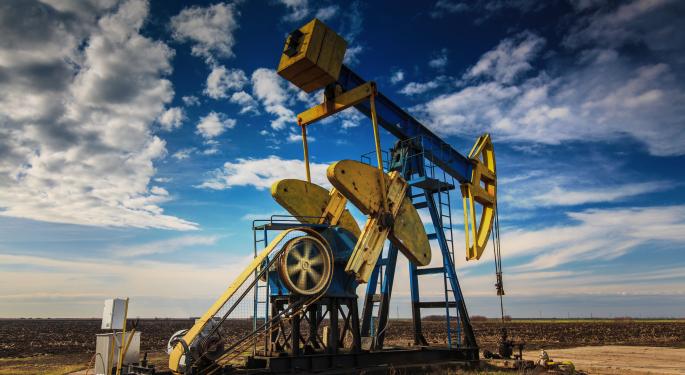 The short answer reveals that results are inconclusive.
The Wall Street Journal reported Tuesday morning that a study published by the journal Earth and Planetary Science Letters showed that small earthquakes that occurred in Texas could be caused by fracking activities in South Texas' Eagle Ford Shale.
The study explained that, "taking oil and water out of the ground allows surrounding rock and sand to settle, triggering small tremors that are typically too weak to be noticed on the surface," indicating there may be a link between fracturing and earthquakes.
Nationwide, environmentalist and community groups have long voiced concerns that hydraulic fracturing might be exposing surrounding regions to more frequent and severe earthquakes.
The new study has no direct evidence that the process of hydraulic fracturing by itself is in direct correlation to earthquakes. The study pointed out that, "[t]he connection is more indirect, the study found: New wells are extracting nearly 600,000 barrels of oil a day and a considerable amount of water as well. Given the scale at which oil is now being removed, enough liquids are being disturbed that rocks are settling and faults slipping, causing the small earthquakes," the WSJ reported.
One of the authors of the study, Cliff Frohlich, an associate director at the University of Texas at Austin's Institute for Geophysics, divulged that a similar situation occurred in Long Beach, California, where, "[o]il production and groundwater wells caused much of the area to sink nearly 30 feet over many years." At the same time, Frohlich stated in the report that his expectations were to find a tie between earthquakes and fracturing locales in the Eagle Ford study, but that it wasn't that simple to correlate.
Frohlich further explained that one of the possible explanations for the causes for Eagle Ford and Barnett tremors is a result from a long history of regional oil and gas production.
Small earthquakes such as these were first noticed in the area in 1970, near small tiny town of Fashing, Texas.
Posted-In: California Cliff FrohlichNews Wall Street Journal Rumors Commodities Markets Media Best of Benzinga
View Comments and Join the Discussion!