Apple Might Become A Cable Company (AAPL)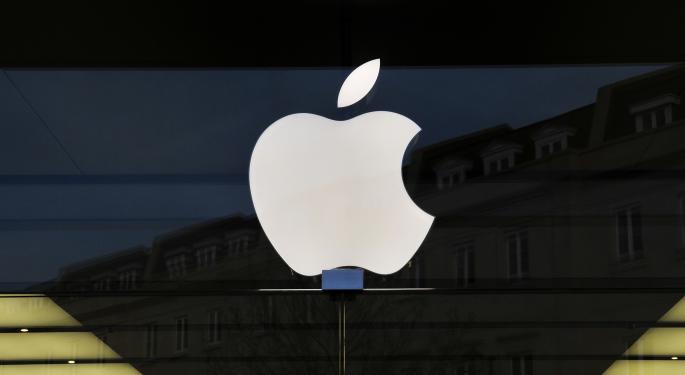 Another day, another threat to the cable companies.
Tuesday's Apple (NASDAQ: AAPL) rumor mill produced an interesting idea where Apple could move forward with its TV plans by essentially forming its own cable company.
The fact that Apple is interested in the TV space is nothing new. Steve Jobs spent years trying to "crack the code" of the television experience—something that has barely changed in generations.
Now-CEO Tim Cook said that the company is interested in the idea, and there's no absence of rumors that would lead Apple-watchers to believe that there are concepts already in place where Apple becomes the controller of all facets of a person's TV experience.
What has kept this iVision from moving forward is content. Cable companies, desperate to keep content funneling through their infrastructure, don't want Apple doing to them what it did with music.
But now, Apple may have a new strategy when it comes to cable companies: If you can't negotiate with them, bypass them altogether.
According to multiple sources including Reuters, Apple is negotiating directly with production studios to bring that content directly to TV. This makes Apple, in effect, its own cable company directly competing with Time Warner Cable (NYSE: TWC), Verizon (NYSE: VZ) and even DirecTV (NASDAQ: DTV)
Apple has apparently spoken to Disney's (NYSE: DIS) ESPN, Time Warner's (NYSE: TWX) HBO, and Viacom (NASDAQ: VIA) who owns Comedy Central, MTV Networks, and Nickelodeon.
Those who would acknowledge that talks had taken place cautioned that talking is far from any kind of deal and most indicated that, at least for now, the way their content was delivered to customers wasn't going to change.
What's clear is that production studios are finding their content in higher demand from more players than ever. Not only does Apple want to move TV to an a la carte, internet-based delivery platform, Intel (NASDAQ: INTC), Google (NASDAQ: GOOG) and Sony (NYSE: SNE) all have grand plans that would change the cable TV model that consumers are increasingly hating.
Read: Cable Companies Would Hate a Google-NFL Partnership
Thursday, we reported that Google was talking to the NFL about bidding for the rights to its Sunday Ticket package that would bring out of market games to YouTube.
Apple believes that the iTV could launch without every studio on board. All it needs are one or two big players and the rest will eventually fall into place.
Disclosure: At the time of this writing, Tim Parker was long Apple.
Posted-In: Apple Comedy Central DIRECTV disneyNews Rumors Contracts Tech Best of Benzinga
View Comments and Join the Discussion!