NASDAQ Halted: What is a Tape C Security and When Will the Exchange Reopen?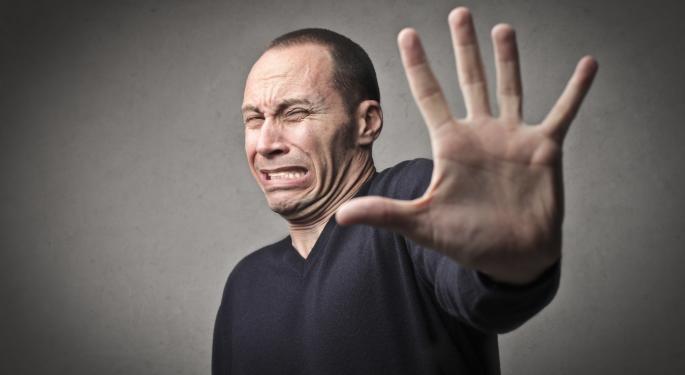 Computers are great as long as they work, and Thursday, the NASDAQ computers are not.
Nobody knows what happened but the end result is that as of about 1:30 p.m. EDT, the NASDAQ hasn't had a tick for more than an hour. The NYSE is running without incident but any NASDAQ security, not so much.
There is a lot of technical jargon crossing the wires and if you feel a little lost, don't worry--everybody is.
Financial media is throwing around, "Tape C Security" but what is it? The tape goes back to as early as 1870 when stock information was transmitted via telegraph. Long strips of paper would come out of a machine that printed the stock symbol, price, and volume. The sound that the machine made when printing these tapes made it come to be called a ticker tape.
These machines were in use through the 1970s until computer networks came to replace the machines.
The term, tape, has held through the years but today there are three separate tapes: Tape A, Tape B, and Tape C. Tape A handles all quotes and information from the New York Stock Exchange and Tape B handles the American Stock Exchange. These are often called the consolidated tapes because they're overseen and processed by the Consolidated Tape Organization.
Tape C is all NASDAQ listed stocks and is overseen by the OTC/UTP Operating Committee.
It's this tape system that has allowed the consolidated tape stocks to continue trading while Tape C stocks are halted.
Although Tape C securities can trade on other exchanges, the NASDAQ reportedly requested that all trading be stopped.
At 12:59, NASDAQ said that it intends to reopen trading in all Tape C securities "soon". No order will be cancelled and NASDAQ will give firms a five minute window to cancel orders before opening.
CNBC is reporting that the SEC is monitoring the situation and has said that it expects to know what has happened within a few hours. Trading could be extended beyond 4:00 pm EDT but at this time, sources say that it doesn't appear likely that an extension will be necessary.
You can expect that this will be a major news item that will cause debate of the stability of such vital systems long into the future.
This story is rapidly developing. Benzinga will have further coverage of the event as it unfolds.
View Comments and Join the Discussion!
Posted-In: AMEX NASDAQNews Rumors Small Cap Legal Management Events Best of Benzinga