Don't Write Off The PC Just Yet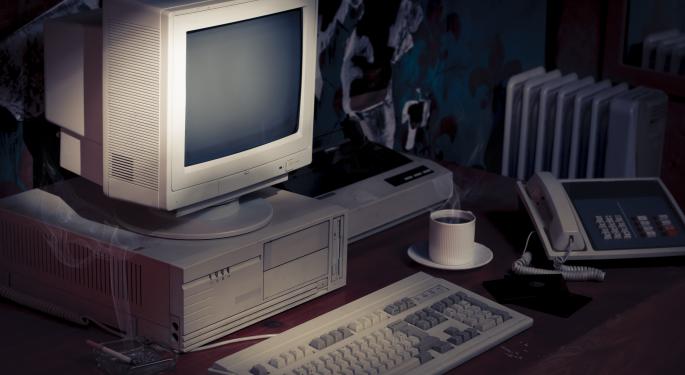 "Reports of my death have been greatly exaggerated." American humorist Mark Twain supposedly said this (or something close to it) after reading newspaper articles about his pending demise.
There are those who feel the same way about personal computers. Forbes recently reported that, despite press coverage to the contrary, PCs are not about to "roll over and die in the next five years."
This despite the fact companies like Lenovo report computers have seen the longest sales decline in their history. At the same time tablet sales have grown. The reason is that tablets can do almost everything a computer can do. Almost.
Turns out tablets like the Amazon (NASDAQ: AMZN) Kindle, Apple (NASDAQ: AAPL) iPad, and Samsung Galaxy, are great for surfing the Internet, watching videos, reading the news, listening to podcasts and obtaining other types of consumable information.
When it comes to actual productivity, according to Digital Trends, it's a different story all together. Creating content, editing and working with programs (in other words, actual work) is best done on a computer.
Tablets and other devices – even when paired with a keyboard and productivity apps – are not nearly as fast or efficient as a good PC. This must be seen as good news by PC makers like Dell (NASDAQ: DELL).
PCs have a long history and are firmly entrenched in the lifestyles of many families. History isn't static, of course, but neither have been computers. PCs have developed a much smaller footprint, making them more portable and more usable. Companies like Microsoft (NASDAQ: MSFT) have even developed hybrid devices like the Surface RT.
Related: Microsoft Won't Stop Waging Battle In Tablet Wars
Finally, PCs have their own unique communities. Lenovo discussed this on its website, pointing out that tablets do not meet the needs of hardcore gamers or those who create involved presentations involving video and complex sound design.
Many of the inroads made by tablets and other devices have to do with the fact that consumers seek a less expensive way to get online. Forbes pointed to the 2008 recession as a driver of that movement.
Time magazine agreed, quoting Gartner analyst Mikako Kitagawa who believes professional users are finally starting to upgrade their old Windows XP machines, as the recession becomes more memory than reality. Microsoft announced it would end support for XP next year, which could force even more computer owners and businesses to upgrade.
It's possible that once upgrades are complete, PC sales will decline. Many, however, tend to feel the PC space is simply changing and that ultimately consumers will own some combination of personal computers plus tablets, smartphones, and other devices, each useful in its own way.
At the time of this writing, Jim Probasco had no position in any mentioned securities.
View Comments and Join the Discussion!
Posted-In: Amazon.com Apple DELLNews Retail Sales Events Tech Media Best of Benzinga