BP Is Now Also Litigation Inc.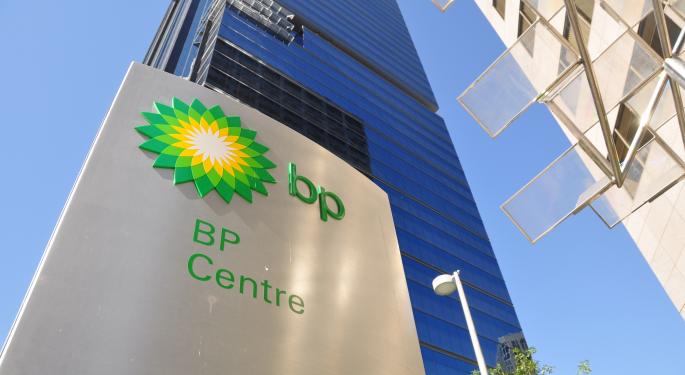 The fact that major corporations have lawyers and engage in legal action is neither new nor notable. One prime example is Apple (NASDAQ: AAPL), a company almost as famous for its courtroom battles with Samsung as for its innovative products.
Related: Apple's Amazing Litigation Machine
Another is BP (NYSE: BP). BP produces oil, gas and related products. It also produces litigation and, like Apple, has become very good at it. Bloomberg Businessweek quoted company senior officials who said a substantial part of the corporation now operates as a law firm.
The company blames the need to spend so much time in court fighting almost endless regulatory battles on the 2010 Deepwater Horizon oil spill in the Gulf of Mexico.
Most recently, BP filed a lawsuit against the Environmental Protection Agency for "improperly suspending the company from government contracts." BP claims in the lawsuit that the U.S. government is unfairly punishing the company for the 2010 incident, even though it has taken strides to correct past mistakes.
Related: BP Sues EPA, Asks Court To Lift Ban On Bidding For Government Contracts
In BP's case, the company felt it had no choice but to go to court after what it saw as irrational behavior on the part of the U.S. government.
In another matter, reported by ThinkProgress.org, BP argued that Halliburton's(NYSE: HAL) guilty plea regarding the destroying of evidence in the 2010 incident should result in reduced liability on the part of BP.
It's not all about unfairness, of course. The bottom line is still the bottom line and BP's bottom line (profit) is affected with judgments potentially involving billions of dollars. Such was the case in the matter regarding Halliburton's liability as well as the one involving the EPA ban on government contracts.
Legal departments and armies of lawyers are rarely viewed as "warm and fuzzy." When large companies like BP go to court they run the risk of creating bad press. After accepting blame for Deepwater Horizon, BP's new penchant for legal action to lower its liability or get back in the good graces of the government could be seen as trying to weasel out of its responsibility.
Nonetheless, BP CEO Robert Dudley recently told shareholders, "We want everyone to know that we are digging and well prepared for the long haul on legal matters," according to ThinkProgress.org.
This kind of talk makes it clear that BP's current dual business model – oil production and lawsuit production – is not likely to change anytime soon.
At the time of this writing, Jim Probasco had no position in any mentioned securities.
Posted-In: Apple Inc. BP PlcNews Politics Legal Events Media General Best of Benzinga
View Comments and Join the Discussion!