How Much Should You Spend on a Car?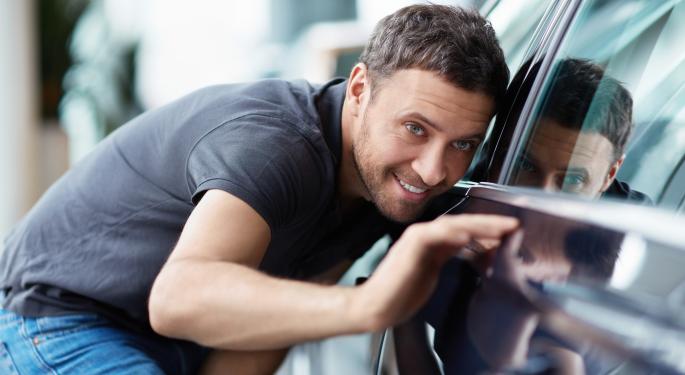 While Benzinga mostly covers actionable trading ideas and news stories, we've decided to delve a bit deeper into personal finance.
The team at Benzinga would like to assist readers with not just their investing endeavors, but their financial lives as a whole. And today, we continue this effort with a discussion on how much you should spend on a car.
Some view a car as a means of getting from point A to point B. Others take the status symbol approach. The latter usually make a terrible investment, since that hunk of overpriced glass, metal and plastic will drop substantially in value over the first few years.
Fortunately, with a bit of planning, you can avoid overspending on your next set of wheels. How much should you spend on a car?
The Big Picture
Financial expert Dave Ramsey recommends spending no more than half your annual income on a car. So, if you earn $60,000 per year, the "Max price" option on your online car search should be $30,000.
Use Ramsey's advice if you plan to pay out-of-pocket or have had spending problems before, as doing so will prevent you from overspending.
Related: When to Find the Best Deals on Cars
Monthly Payments
If you're more concerned with monthly payments than the overall purchase price, Bankrate.com suggests spending no more than 20 percent of your monthly take home pay. That 20 percent should be the limit for all cars you own. For example, if you just purchased a car for your daughter and it eats up 10 percent of your net income, you should limit your new car purchase to 10 percent (10% + 10% = 20% maximum).
One caveat is a down payment and/or trade-in can put you in a better position to get that pricier car you want. For instance, suppose you want to purchase a $35,000 car, but $25,000 is the maximum loan you can take without breaching the 20 percent threshold. Instead of settling for that $25,000 car across the lot, you could put $10,000 down and still afford that $35,000 car.
This approach may be wise for individuals with little to no other debt. If that's not you, read on!
Related: U.S. June Auto Sales Climb To Highest Since 2007
What About my Other Debt?
Consumer Reports recommends spending no more than 36 percent of your gross monthly income on debt. For example, suppose you gross $5,000 per month with the following debt payments:
Mortgage: $1,000
Credit cards: $150
Student loans: $200
You're paying $1,350 per month to cover debt, which comes out to 27 percent of your gross monthly income. This means you should spend no more than nine percent (36 - 27 = 9) of your income on a car payment. Nine percent of your income is $450, so that should be your maximum monthly auto loan expense.
Posted-In: Dave RamseyNews Rumors Economics Personal Finance
View Comments and Join the Discussion!