Vodafone Will Consider a Deal with Verizon (VOD, VZ)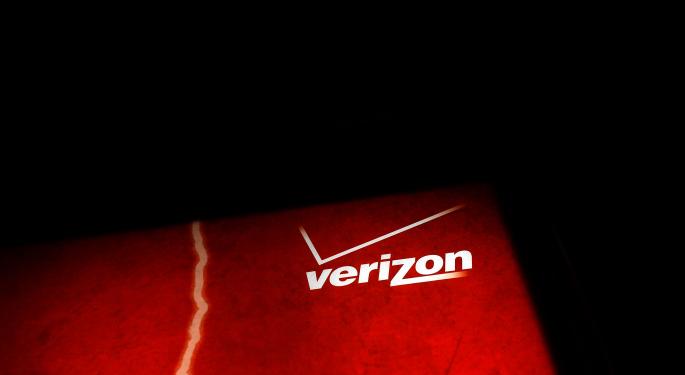 Vodafone Group (NASDAQ: VOD) would seriously consider any offer for its 45 percent stake in Verizon Wireless, according to Vodafone CEO, Gerard Kleisterlee, and reported by Reuters Tuesday.
The most likely offer would come from Verizon Communications (NYSE: VZ) which owns the other 55 percent of Verizon Wireless and has made it clear that it wants to buy out Vodafone.
A major sticking point has been price. Verizon indicated that $100 billion is fair, but Vodafone wants $130 billion. In addition, Vodafone is concerned about possible tax consequences of a sale, although Verizon says its experts believe there are ways to work around that issue.
Related: Vodafone Says No to Verizon's $100 Billion Non-Offer
Speaking at Vodafone's annual meeting in London, Kleisterlee's comments provided assurance to Vodafone investors that despite lack of a suitable (in the eyes of key investors) offer, the door remains open. Vodafone had said, in May, it was comfortable with the status quo.
Bloomberg reported that Vodafone, which is the second-largest wireless carrier in the world, said it had no update on any potential negotiations with Verizon Communications.
At the shareholder meeting Kleisterlee said, "There is ongoing communication," adding, "Everyone on the board, at every board meeting gets an update on where we are."
Verizon Wireless, the largest U.S. mobile-phone company, reported last week, according to Bloomberg that it had added an additional 941, 000 customers in Q2. It also reported sales of $20 billion, representing growth of 7.5 percent for the quarter.
One element that may speed up talks between Verizon and Vodafone could be the Federal Reserve's potential exit from quantitative easing. The reason is simple. In order to buy out Vodafone, Verizon will have to incur debt. If interest rates went up significantly, because of the end of quantitative easing, the cost of borrowing would go up, according to Investors.com.
Bloomberg Businessweek reported Monday that a growing number of economists it surveyed believe the Fed would begin tapering QE as early as September. Survey results indicated expectations that the current pace of $85 billion monthly would be cut to $65 billion.
On the other hand, Russell Price, senior economist at Ameriprise Financial (NYSE: AMP) said, "The markets have adjusted to the new information that the Fed is likely to reduce purchases over the near term, and they've come to terms with it." Russell added that, in general, investors do not believe a reduction in quantitative easing will have a strong negative impact on Wall Street or the economy.
EarlyTuesday afternoon, Verizon shares were up slightly at $50.35, less than 1 percent. Vodafone was trading for $29.80, up $0.19.
At the time of this writing, Jim Probasco had no position in any mentioned securities.
Posted-In: Ameriprise Financial Inc. Gerard Kleisterlee Quantitative EasingNews Asset Sales M&A Events Federal Reserve Best of Benzinga
View Comments and Join the Discussion!