Tesla Joins the NASDAQ 100, Where Next? (TSLA)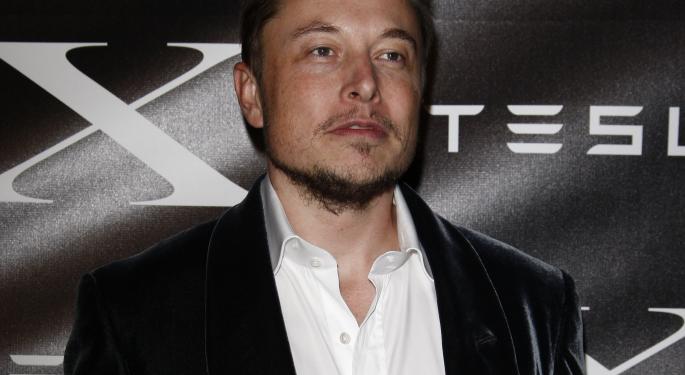 Tesla Motors (NASDAQ: TSLA) is a stock that many love to hate despite the stock continuing to push higher.
Monday, Bank of America listed 300,000 reasons why investors should doubt Tesla.
However, shares got a bump overnight as the stock is now set to replace Oracle (NASDAQ: ORCL) in the NASDAQ 100 Index. This means that fund will need to buy the stock that are indexed to this benchmark and that the stock could rally further, despite nearly quintupling in the past year.
Related: Tesla Gets a Big ETF Promotion.
Valuations Stretched
It's not secret that Tesla valuations are stretched. As the Bank of America report noted, Tesla would need to sell over 300 thousand vehicles in 2020 to justify current valuations. However, where exactly are valuations now and what would this mean to the NASDAQ Index if valuations were to change in the market.
Tesla is trading at a forward price to earnings ratio of a mere 992.063 times, assuming 2013 earnings per share of $0.126, the current market consensus of analysts. Looking out to 2014, Tesla is trading at only 115.101 times 2014 EPS of $1.086 per share.
However, Tesla bulls will argue that Tesla is a growth company, so the PEG ratio is a better metric to look at. Well, Tesla is trading at 2013 forward PEG ratio of 286.547 times assuming revenue of $1.844 billion in 2013 and a PEG ratio of 459.407 times 2014 forecasts assuming revenue of $2.306 billion.
As Bank of America noted, sales would have to grow at a cumulative growth rate of 48 percent per year to justify the current price, a massive amount of sales growth that would not only take growth in scale for Tesla but also for Tesla to gain massive market share in the electric car markets of at least 30 percent.
Do Valuations Matter?
The problem with momentum stocks is that valuations do not really matter. Momentum stocks can get more overvalued before they eventually correct or the fundamentals match the valuations. Either way, time will only tell whether the bears or the bulls are correct.
However, the next move for the stock could yet be higher due to the massive short interest combined with the recent climb in the share price through $100 to new highs north of $126 Tuesday. Tesla's short float percentage was a whopping 31.9 percent as of June 14. Although that percentage has probably come down as the stock has squeezed higher, there are still probably many people short. Until the shorts are cleared out, the stock could yet squeeze higher and this could be a key indicator to the stock price.
For the NASDAQ 100 Index and related ETF's and mutual funds, strength in the stock would be a positive, although the stock will remain one of the smaller companies in the index.
View Comments and Join the Discussion!
Posted-In: Elon MuskNews Previews Intraday Update Markets Movers Tech Trading Ideas Best of Benzinga