iPhone Lite Image Leak Highlights Apple's Colorful Side (AAPL)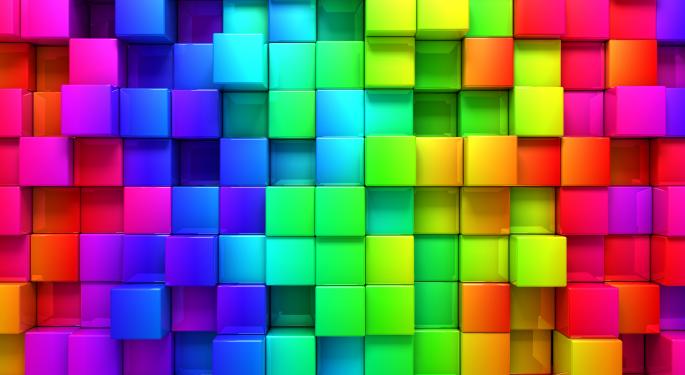 Apple (NASDAQ: AAPL) appears to be developing an iPhone for those who crave a red, yellow, blue or green iPhone.
French tech website Nowhere Else has published a clear look at what a low-cost iPhone could look like.
Unlike the renderings published by MacRumors, Nowhere Else's single image appears to be an actual photo. Its contents could still be fake -- a Chinese knock-off or some other clone designed to fool tech enthusiasts -- but the phones look very convincing.
Related: iPhone 5S Image Leak Could be the Real Deal
There are some noticeable differences, however.
Apple currently sells the iPod Touch in five colors: yellow, red, white, blue and black. The iPod Nano and iPod Shuffle come in seven colors: blue, green, yellow, red, pink, gray and black. The company also sells (Product) Red versions of these devices to support the Global Fund, which raises money to fight AIDS in Africa.
As you can see in the image below, these colors are different from the current style employed by the iPod family of products. The yellow is more traditional (the kind of bright yellow one might expect to see on a banana just before it ripens, not the kind that typically accompanies an Apple product). The red seems to fall somewhere between the two reds that Apple currently offers, but does not look exactly like either of them. The blue and green colors are not quite right either.
Unlike the current crop of iPhones and iPods, the edges have been rounded for these new, low-cost iPhones. This might have made sense in 2009, when iPhones were still fairly round. Today it is somewhat questionable. Will Apple really return to the design format of a four-year-old smartphone?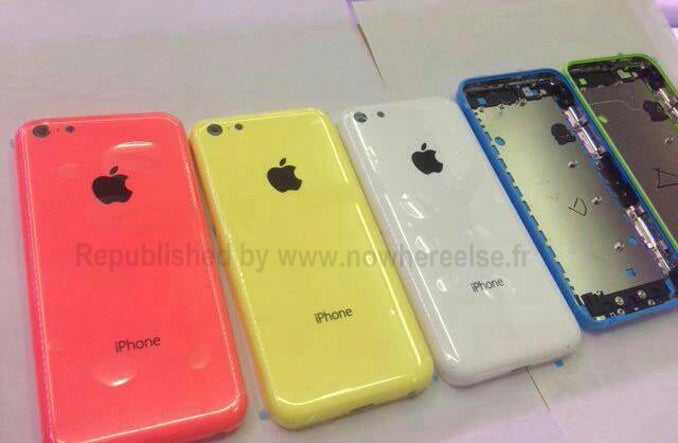 Image Source: nowhereelse.fr
The supposed iPhone Lite images also lack the usual display of text and other info that comes at the bottom of every Apple device. This is not uncommon for pre-release items, especially prototypes. But it is another eyebrow-raising element that could inspire doubt about the image's validity.
If there is one thing that's accurate, it's the thin crevice that's placed at the bottom of the unit. It appears to be the right size for a Lightning connector.
Louis Bedigian is the Senior Tech Analyst and Features Writer of Benzinga. You can reach him at 248-636-1322 or louis(at)benzingapro(dot)com. Follow him @LouisBedigianBZ
Posted-In: Apple iPhone Lite MacRumors Nowhere ElseNews Rumors Success Stories Tech Best of Benzinga
View Comments and Join the Discussion!