Sony Appreciated Consumers' Negative Response to Microsoft's Xbox One (MSFT, SNE)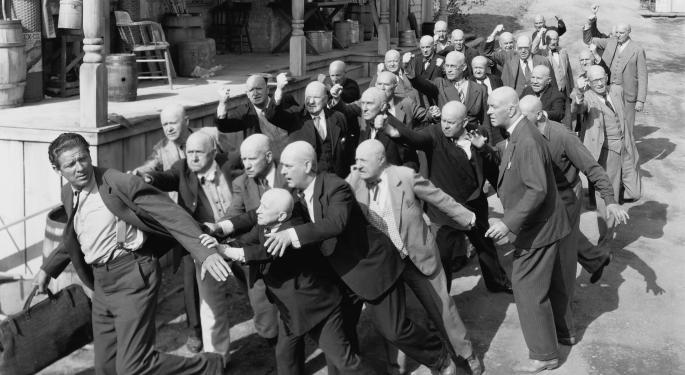 When Sony (NYSE: SNE) unveiled the fourth PlayStation in February, the company hoped to win consumer support before its biggest competitors took action.
At the time, sales of Wii U (Nintendo's (OTC: NTDOY) (OTC Pink: NTDOY) latest console) had begun to decline. In fact, Wii U sales were actually in the process of plummeting more than 80 percent.
Microsoft's (NASDAQ: MSFT) Xbox One -- which was known as Xbox Infinity and Xbox Fusion at the time -- was still several months away from its unveiling. This gave Sony a head start for the next console generation.
Sony got another break (and a whirlwind of consumer feedback) after Microsoft decided to announce that Xbox One would restrict used games and required daily Internet connections.
"There were lots of people who gave their opinions on that issue to my Twitter account before E3," SCE Worldwide Studios president Shuhei Yoshida told Famitsu magazine, as quoted by Polygon. "It's not that our hardware policies are decided strictly based on user reaction like this, but when we were thinking about what we had to bring across and how to bring it across, it was a very useful source."
That feedback -- which was directed at both companies in an effort to reverse Microsoft's decision and to ensure Sony did not follow suit -- inspired the Xbox One maker to eliminate most of its restrictions. The only one that remains in place is that the console will not function if Kinect is unplugged. This has raised some privacy concerns, but Microsoft insists that users are in control of what Kinect can see or hear.
In an interview with CNN, The Sims and Sim City creator Will Wright said that it was "very impressive" to see how Microsoft responded to the Xbox One complaints.
"DRM is going to be an ongoing negotiation because there are features to the DRM, or at least Internet connectivity, that is a very attractive solution to the piracy issue," he told CNN. "Gaming has had a long history of piracy, but you can't use DRM at the expense of the customers."
Cole Wilcox, the Portfolio Manager, CEO and CIO of Longboard Asset Management, was also impressed with Microsoft's actions.
"Culturally it is a shift for Microsoft to say, 'Hey, we're listening to users' real-time feedback, etc., and incorporating that, on-the-fly, into our business decision-making,'" Wilcox told Benzinga.
"I look at that as being incredibly positive from a cultural standpoint because the entrepreneurial firm, which is what is needed to succeed as you go forward in time and attract great talent, is something that needs to do rapid response to real-world dynamics. So I would say it's more of a signal to me that Microsoft is doing the things that are going to lead to success as a culture of a business to incorporate new information like this and make adjustments on-the-fly with how they're thinking about stuff, as opposed to, 'This is what we're doing and we're not listening to anybody.'"
Others were less amused, arguing that Microsoft only reversed its policies because Sony forced its hand by not implementing any restrictions.
Either way, Sony has been the leading beneficiary of Microsoft's mistakes.
Louis Bedigian is the Senior Tech Analyst and Features Writer of Benzinga. You can reach him at 248-636-1322 or louis(at)benzingapro(dot)com. Follow him @LouisBedigianBZ
Posted-In: Cole Wilcox Famitsu Longboard Asset Management Microsoft PlayStation 4News Success Stories Tech Best of Benzinga
View Comments and Join the Discussion!