Wall Street Presents: Algo Trading From the Comfort of Your Living Room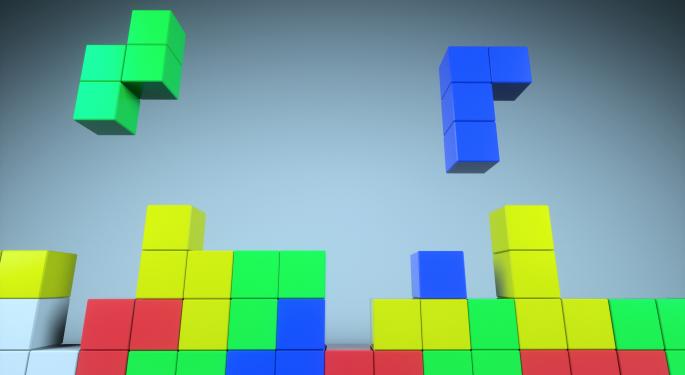 When algorithmic trading (or algo trading) comes into the conversation, one might assume a programming wunderkind with three PhDs glued to eight monitors.
What if it was that the latest lucrative play of Wall Street is coming straight to your laptop while you're planted on the couch?
Call our bluff and you'll discover the Manhattan-based startup EquaMetrics. The brains behind the operation belong to co-founder and Harvard graduate Chris Ivey, 26, along with several former masters of Wall Street.
As CNNMoney put it:
"EquaMetrics' app is simply designed and since its software firepower comes from the cloud, it doesn't require anything more than the typical PC. A user can drag and drop colored tiles to assemble a custom algorithm. Day traders can choose between 30 variables to build formulas. The options are built on so-called technical indicators, metrics that reflect trading patterns as opposed to stock fundamentals such as the price-earnings ratio. When finished customizing, run the program to buy and sell stocks and currencies."
Some might say, "Are they seriously trying to mass-produce the newest Wall Street WMD?"
Nope, they answer. The conscience is clear.
The strategies created via EquaMetrics can scan stocks or currencies at most once a minute. Plus, it's not like they're targeting those who've save pennies for a rainy day. It's quite simple; they're not offering high frequency trading to the individual. You're not going to be the catalyst for unpredictable market volatility or full-scale financial meltdowns. You'll simply be using the timing and discipline of the platform rather than your own.
It's a profitable game of Tetris for those who are already quite familiar with market dynamics. We're talking about institutional investors in pursuit of automated trading minus the costly programmer or just independent traders who are long timers when it comes to trading on technicals. They can craft a strategy for their needs for only $99-$200 a month, depending on the number of algorithms they want to use.
Create you portfolio, construct a strategy, back test said strategy, and go live. Congrats, you're a quant! For instance, you could use a technical trading pattern like the Golden Cross. Ivey back tested this strategy with Google (NASDAQ: GOOG) stock. Instantly, he saw that this strategy traded three times in the last two years, but nonetheless raked in a rather impressive $73,000 on trading 1,000 shares. A swarm of currency traders will most likely buy up this hot new tool since trading in FX markets is heavily dependent on technical indicators.
How does it move from point A (your computer) to point B (the market)? While the company is not a broker, it does partner with brokerages FXCM and Interactive Brokers to execute the trades.
The cascade of invention goes on: EquaMetrics wants to develop algorithms based on fundamental analysis. Novice and expert traders alike could set up their own hybrid algorithms.
Just think, if you've got a laptop, then algo trading is much closer to home than you thought.
Posted-In: algo trading Algorithmic TradingNews Rumors Technicals Tech Trading Ideas General Best of Benzinga
View Comments and Join the Discussion!