PepsiCo Wants to Buy SodaStream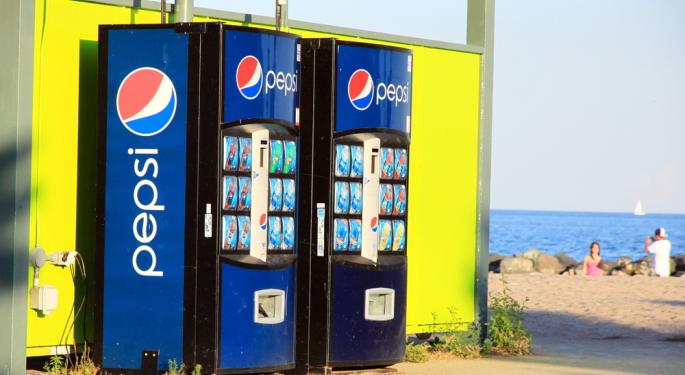 UPDATE: At 7:15 a.m. EST, PepsiCo CEO, Indra Nooyi emailed CNBC stating that the SodaStream rumor is completely untrue, according to the network
SodaStream International (NASDAQ: SODA) is feeling like the pretty girl trying to decide which guy to take to prom.
On Thursday, Reuters reported that PepsiCo (NYSE: PEP) is interested in buying the company but Coca-Cola (NYSE: KO) might enter the bidding war as well.
Those are some big buyers with deep pockets and that could send the price soaring. The current bid reportedly on the table came when PepsiCo made an offer through Goldman Sachs (NYSE: GS) for $2 billion. That would represent a 42 percent premium over the company's $1.4 billion market cap.
But the company is so interested in SodaStream that it might go even higher—as much as $95 per share which equates to a 37 percent premium over Wednesday's close.
Whether or not Coca-Cola is interested in the company isn't clear but according to the report that originally appeared in the Calcalist financial newspaper, SodaStream seems to be making it known that it's ready to start the bidding war.
SodaStream's IPO was in 2010. Since then, it is up more than 117 percent. Although its lost some of its media notoriety, the stock remains a small cap darling on Wall Street. It's product allows consumers to bottle their own soda. Consumers purchase the soda maker, the flavors, and the CO2 to add the fizz.
The product only needed to taste good and be easy to use and it was likely to be a hit. Add to that the fact that consumers had to continually purchase the flavors and CO2 (at higher margins for the company), and it didn't take investors long to figure out that there was potential.
And they were right. Along with the soaring stock price, the company booked sales of more than $436 million in 2012 with net profit up 18 percent at $44 million.
Putting a Pepsi or Coke label on the product and including flavors of the big players' flagship products would be a potential goldmine for the two companies. The chief complaint with SodaStream is that while the product tastes good, it's not as good as an ice-cold Pepsi.
SodaStream is up about 12 percent on the rumor but for now, it's only a rumor. Investors looking to play this move are probably too late. Wait for the stock to retreat from the overhyped highs it will likely reach in Thursday trading. 12 percent is a big move for something that hasn't been confirmed by either company. Unless the deal is announced in the next couple of trading sessions, it's likely that a better buy level will present itself.
Disclosure: At the time of this writing, Tim Parker had no position in any of the companies mentioned.
Posted-In: Coca-cola Goldman SachsNews Rumors Legal M&A Events Global Best of Benzinga
View Comments and Join the Discussion!