Apple Maintains Strong Lead in Smartphone Sales – Continues Gains With iOS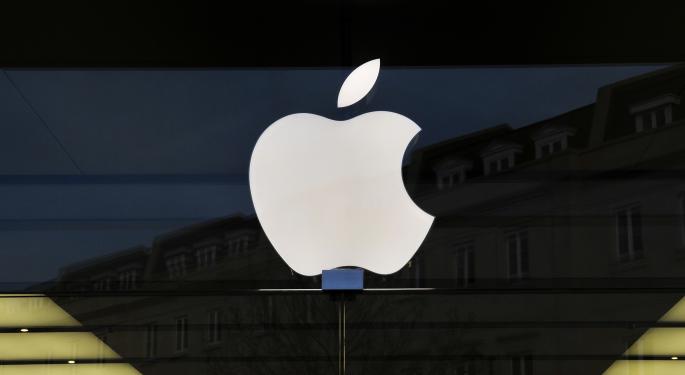 Apple (NASDAQ: AAPL) is still #1.
That's not just Apple fans talking. Research firm, comScore (NASDAQ: SCOR) released its latest data based on surveys of more than 30, 000 mobile subscribers in the U.S. and the surveys said: Of the 138.5 million smartphones out there, 39.2 percent (54.3 million) of them were iPhones, according to TheNextWeb.
Apple gained 1.4 percentage points in number of subscribers, according to comScore. Samsung gained as well, but at a rate of 0.6 percent and total market share of 22 percent (30.5 million phones), Samsung is not yet a major threat to the iPhone's dominance of the smartphone market.
Also-rans in the smartphone category include HTC, LG, and Motorola – all of which continued losing market share against the top two.
With regard to platforms, Google's (NASDAQ: GOOG) Android OS still reigns supreme. Apple's iOS, however, is gaining, though still in second place according to comScore. It's worth noting that the latest comScore data represents the fourth month in a row that iOS has gained on Android.
Others in the platform space include BlackBerry (NASDAQ: BBRY), Microsoft (NASDAQ: MSFT), and Symbian. None of these is gaining share according to the most recent data.
Apple's dominance of the smartphone market is being driven by sales of the iPhone 5, TheNextWeb said, but sales of older models continue to do well also. Whether the U.S. International Trade Commission's ban, Tuesday, on the import of the AT&T (NYSE: T) iPhone 4 will do major damage to Apple's position is not clear. The impact may be moderate at best.
First, with regard to smartphones, the ban only applies to the AT&T version of the iPhone 4. Second, according to the Los Angeles Times, President Obama has 60 days to veto the ITC order. The President has already expressed his opposition to import bans of this type and as a result, the White House, Tuesday, issued a recommendation to Congress to limit the ITC's authority in these cases.
So far, Samsung represents the only challenge to Apple. As the leading representative of the Android market, however, Samsung's efforts are simply insufficient to offset the losses of others on that platform. Google lost 0.3 percent between January and April. BlackBerry fell 0.8 points. Microsoft was down 0.1 points and Symbian, at 0.5 percent market share is nearly invisible.
Meanwhile, Apple numbers grew 1.4 percent to reach that 39.2 percent smartphone market share. One bright spot for Samsung is the fact that, even though Apple leads in the U.S., worldwide, Samsung sells more smartphones than Apple. The total number sold in 2013 Q1 reached 70 million.
In early trading Wednesday, Apple shares were down $0.64 at $448.45, mostly on the ITC patent violation news.
At the time of this writing, Jim Probasco had no position in any mentioned securities.
View Comments and Join the Discussion!
Posted-In: Apple Inc.News Politics Topics Legal Events Tech General Best of Benzinga