Disney Raises Ticket Prices as Much as Nine Percent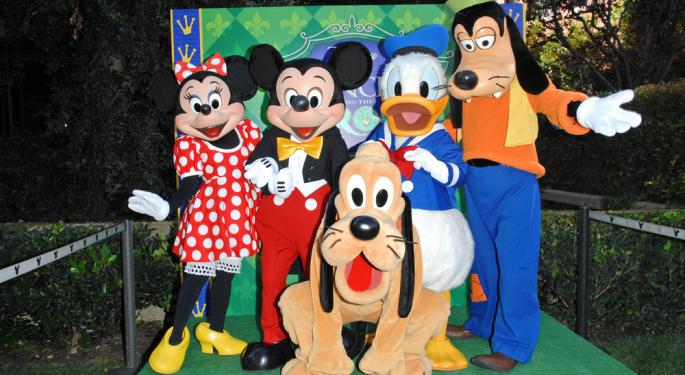 It's called the happiest place on Earth but only for those who have never paid for a ticket. The Walt Disney Company (NYSE: DIS) announced that it's raising ticket prices to its Disneyland and Disney World theme parks.
A one day ticket to Disney World's Magic Kingdom now costs $95 for anybody ten years or older. That's up from $89 representing a 6.7 percent increase. When you add sales tax to the cost, the ticket launches over the $100 mark to $101.18. That child under ten (but older than three) will cost you $94.79 after taxes.
A single-day pass to one of the two parks at Disneyland in California now costs $92—up from $87 representing an increase of 5.7 percent. If you want to see both parks in California, a park hopper ticket will cost you $137 which equates to a 9.6 percent increase. For that child younger than ten, the cost is $86 plus tax.
Seem a little excessive? As a comparison, the Consumer Price Index, which measures a sampling of goods and services and is often used as the rate of inflation, rose only 1.1 percent in the past 12 months that ended in April.
This means that Disney not only far outpaced the general rate of inflation, it also raise its prices so much that it beat out the much-criticized college education system which hiked its rates an average of 4.8 percent in 2012, according to Bloomberg.
If you're looking for a reason why ticket prices rose, Disney's answer isn't going to do much to make you feel better. The company simply said that their parks offer a great value.
"A ticket to our theme parks represents a great value, particularly when you look at the breadth and quality of attractions and entertainment we offer and the special moments guests experience with our cast," said a Disney spokesman.
Want to make your Disney experience a better value? Spend more money. This means buying a multiday ticket or vacation package. Disney is happy to take your extra money in the form of admission, souvenirs, and food at multiple parks.
According to Business Insider, 20 percent of Disney's earnings come from its theme park division. That's second only to ESPN—the sports network that it owns that continues to be a cash cow for the company.
Disclosure: At the time of this writing, Tim Parker had no position in Disney but does live in Florida so he gets the resident discount, as small as it is.
Posted-In: The Walt Disney Co.News General Best of Benzinga
View Comments and Join the Discussion!