Is A La Carte Cable Coming Soon?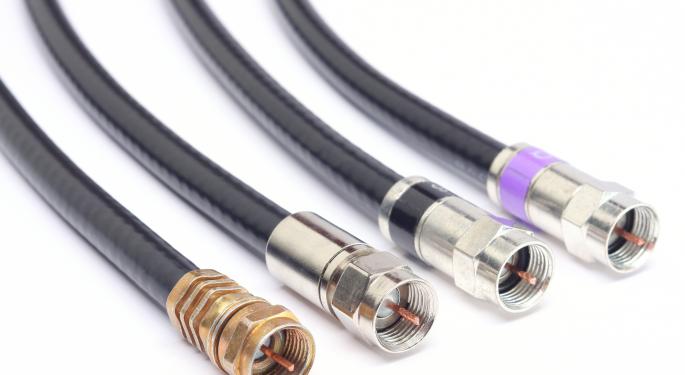 Do you subscribe to cable television? If so, how many channels do you get? One hundred? Two hundred? Four million? More importantly, how many of those channels do you actually watch? Whatever that number is, it is certainly far fewer than the number of channels you get. Paying for channels they don't watch seems unfair to most people.
Good news. Senator John McCain feels your pain and wants to help. Time Magazine reported Friday that the Arizona Senator has introduced a new bill titled the Television Consumer Freedom Act. If passed, the legislation would provide incentives to both cable operators and TV networks to let consumers choose the channels in their subscription.
Under current practice, cable customers pay "carriage fees" for popular channels – whether they want them or not. Time points out that Cablevision Systems Corporation (NYSE: CVC) has filed suit against Viacom (NASDAQ: VIA) for engaging in that very practice.
McCain aims to change the landscape. Instead of bundling a bunch of channels together, forcing cable operators to take unwanted networks, which cable companies then force customers to accept, McCain's bill would require networks to "unbundle" those packages.
In theory, cable operators could select channels based on popularity and pass the savings along to customers. Television networks, like Viacom and The Walt Disney Company (NYSE: DIS), argue that bundling allows for niche programming that some, but not all, customers want. They maintain that offering such programming would not be economically feasible under McCain's provision.
On the Senate floor, McCain argued that it's time to give consumers more choices, adding, "It's time for us to help shift the landscape to benefit television consumers."
The bill is not perfect. It does require networks to unbundle, but only encourages cable operators to offer a la carte programming to consumers. The encouragement comes in the form of the loss of a set fee license for airing broadcast network programming. The net result would be more of a nuisance than punishment.
The proposed legislation is not popular with any of the players in the traditional television industry. Despite full-page newspaper ads and contentious TV commercials when the two sides negotiate carriage fees, the current system has been a financial "win-win" for the industry – with consumers paying the price.
Nothing in the bill forces cable companies to make a la carte pricing affordable – another weakness of the legislation. Cable operators simply might choose to make bundles so attractive, price-wise that consumers choose them anyway.
McCain is scheduled to present his bill at a hearing of the Senate Commerce Committee's subcommittee on Technology and the Internet Tuesday, according to The Hill blog site.
The hearing is set to offer a broad overview of federal video policy, including not only McCain's legislation, but also satellite television reauthorization legislation, retransmission consent issues, and an upcoming auction of broadcast spectrum licenses to cellphone carriers.
At the time of this writing, Jim Probasco had no position in any mentioned securities.
Posted-In: Cablevision Systems Corporation ViacomNews Politics Legal Events Media General Best of Benzinga
View Comments and Join the Discussion!