These Companies are Hoping for NHL and NBA Playoff Drama This Year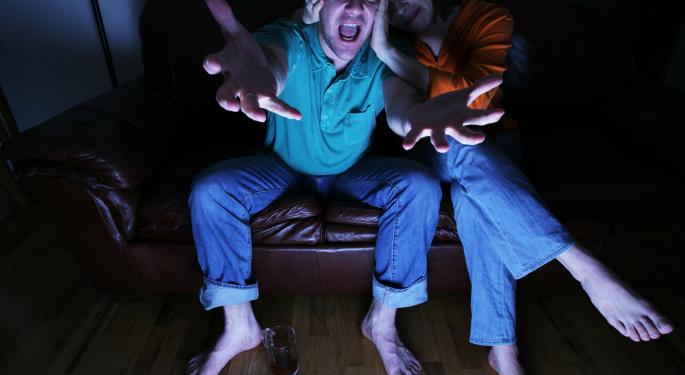 In the expensive, high stakes world of sports advertising, winning is not everything. It's something – just not everything. Brand exposure is everything.
Since most corporations sponsor the event, not specific teams, they don't really care who wins. They care whether fans are engaged, tuning in, attending and most of all, paying attention to their ads and promotions.
There is an exception in the case of the NHL playoffs. Molson Coors Brewing Company (NYSE: TAP), according to the Winnipeg Free Press, wants Canada's NHL hockey teams to go deep into the playoffs in order to encourage beer consumption in Canadian arenas, bars, anywhere fans gather to cheer on their favorite team.
The longer Canadian hockey teams – or at least one of them – stay in the hunt, the more engaged Canadian fans will be. Engaged in the sense that they will continue to follow the playoffs and continue to consume Molson Coors products.
Anheuser-Busch InBev (NYSE: BUD), on the other hand, doesn't care who wins the NBA playoffs. Anheuser-Busch hopes for excitement, drama, close scoring games and uncertainty that will keep fans on the edge of their bar stools for the entire playoff series.
Most sponsors – whether it's the NHL or NBA want what Anheuser-Busch wants. They want drama and excitement. Such is the case with most NHL playoff sponsors like Kraft (NASDAQ: KRFT), Energizer Holdings (NYSE: ENR), Verizon Communications (NYSE: VZ), Visa (NYSE: V), and PepsiCo (NYSE: PEP).
Jason Reid, sports writer for The Washington Post, offered a slightly contrarian view. Acknowledging that the defending champion, Miami Heat, is the premiere team in the NBA, Reid says professional sports needs glamour teams – teams that stir the most excitement by winning a lot.
Once the winning begins, Reid says, fans become hooked, TV executives and, most importantly, advertisers follow.
NBA sponsors like Nike (NYSE: NKE) and American Express (NYSE: AXP), coupled with Anhauser-Busch InBev, according to Reid, benefit when a single team dominates the league.
With excitement and fan engagement being key ingredients for advertiser success in professional sports, Chicagonow.com offered a unique idea that could change the playing field (or at least the way it is viewed) for hockey and the NHL.
Given the fact that following the puck in hockey is the biggest challenge to television ratings success, the site recently posted a video by Google (NASDAQ: GOOG) Glass Explorer, Joseph Lallouz that provides a point of view (POV) perspective to the game, offering what Lallouz suggests just might be a solution to hockey's "television problem."
It won't happen this year, but if the logistics of managing all those individual "cameras" can be handled, next year's NHL playoffs just might have a new "player."
As of this writing, Jim Probasco had no position in any mentioned securities.
View Comments and Join the Discussion!
Posted-In: Anheuser-Busch InBev Google Inc Kraft Foods Inc.News Retail Sales Topics Events General Best of Benzinga