Some of These Tech Companies Protect Your Privacy, Others Don't Make the Grade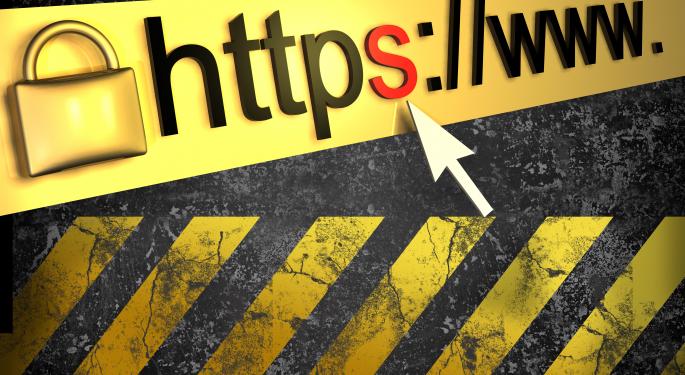 Few issues are as endemic to our time as that of Internet privacy. The unprecedented growth of Internet applications that store users' private information has changed the world and sparked a new legion of legal debates.
Since 2011, the nice folks at Gizmodo have been evaluating the commitment of tech companies to transparency about how data flows to government, as well as corporate stances on protecting user privacy.
The results of their survey are fascinating.
Gizmodo used six individual criteria to grade the performance and policies of tech companies. These include:


Requiring a warrant for content of communications;




Notifying users of government data requests;




Publishing transparency reports on how often companies provide user data to government;




Publishing law enforcement guidelines on how companies respond to government data demands;




Fighting for users' privacy in courts;




Fighting for users' privacy in Congress.



If a company met the specification for a criteria, it was awarded a star.
Benzinga took the original stars and weighted them based on their importance before assigning our own grades.
Requiring a warrant for content of communications and notifying users of government data requests were weighted highest. Publishing transparency reports and guidelines, as well as a history of fighting for users' rights was weighted next. The criteria with the least importance behind it was whether company fought for users' privacy in Congress, indicated by membership in the Digital Due Process Coalition.
There's plenty of uplifting news out of the report. Yahoo! (NASDAQ: YHOO) earned a star for fighting a Justice Department attempt to seize a user's email address without any probable cause back in 2010.
But not surprisingly, the survey also revealed a significant lack of commitment to protecting users' privacy among certain companies. Despite assurance that Verizon (NYSE: VZ) protects user privacy, an in-depth read of the company's privacy policy fails to meet any of the report's specifications.
A total of 18 companies were evaluated for privacy practices. They include Amazon.com (NASDAQ: AMZN), Apple (NASDAQ: AAPL), AT&T (NYSE: T), Comcast (NASDAQ: CMCSA), Dropbox, Facebook (NASDAQ: FB), Foursquare, Google (NASDAQ: GOOG), LinkedIn (NASDAQ: LNKD), Microsoft (NASDAQ: MSFT), MySpace, Sonic.net, SpiderOak, Twitter, Tumblr, Verizon, WordPress and Yahoo!
How did the tech companies that make up your online experience fare when it came to protecting your privacy? You'll have to check out our slideshow to find out.
Posted-In: Cybersecurity Dropbox Foursquare Privacy Myspace Sonic.netNews Tech General Best of Benzinga
Amazon.com: D+

Requires a warrant for content:

NO

Tells users about government data requests:

NO

Publishes transparency reports:

NO

Publishes law enforcement guidelines:

NO

Fights for users' privacy rights in courts:

YES

Fights for users' privacy rights in Congress:

YES

Amazon is like a basketball team that scores 100 points a game, but plays no defense. While its commitment to

fighting legal battles

on behalf of customers is admirable, there is no way of tracking how (or how often) Amazon deals with government requests for data. Not to mention, the company does not require a warrant for content.

Apple: D-

Requires a warrant for content: NO

Tells users about government data requests: NO

Publishes transparency reports: NO

Publishes law enforcement guidelines: NO

Fights for users' privacy rights in courts: NO

Fights for users' privacy rights in Congress: YES

Very similar to Amazon, but worse. Apple doesn't require warrants when handing over information to the government, nor does it reveal its protocol in the process. It's a member of the Digital Due Process coalition, but that is probably the least it can do.

AT&T: D-

Requires a warrant for content: NO

Tells users about government data requests: NO

Publishes transparency reports: NO

Publishes law enforcement guidelines: NO

Fights for users' privacy rights in courts: YES

Fights for users' privacy rights in Congress: YES

Identical to Apple, AT&T has a brief history of lobbying for privacy protections. However, the company shows zero transparency when it comes to how it deals with government data requests -- not a good sign, considering it doesn't require a police warrant for content.

Comcast: C-

Requires a warrant for content: NO

Tells users about government data requests: NO

Publishes transparency reports: NO

Publishes law enforcement guidelines: YES

Fights for users' privacy rights in courts: YES

Fights for users' privacy rights in Congress: NO

To Comcast's credit, the telecom giant publishes how it goes about disclosing information to law enforcement. It also has fought legal battles on behalf of customers, but its commitment to defending the Fourth Amendment is questionable, as it doesn't require police warrants or highlight much transparency on examples when its handed over information to the state.

Dropbox: A-

Requires a warrant for content: YES

Tells users about government data requests: YES

Publishes transparency reports: YES

Publishes law enforcement guidelines: YES

Fights for users' privacy rights in courts: NO

Fights for users' privacy rights in Congress: YES

The only thing preventing Dropbox from achieving an A+ is the fact that there are no examples of it entering legal battles on behalf of customers. Outside of that, the company's privacy policy appears to be airtight, disclosing its guidelines for government data requests and requiring any government official to have a warrant before accessing any data -- a huge win for the cloud storage provider.

Facebook: C

Requires a warrant for content: YES

Tells users about government data requests: NO

Publishes transparency reports: NO

Publishes law enforcement guidelines: YES

Fights for users' privacy rights in courts: NO

Fights for users' privacy rights in Congress: YES

Facebook requires governments to have warrants when accessing information, but its corporate transparency might as well be nonexistent. It fails to disclose to users or the public when their data is comprised or whenever the company hands it over to the government.

Foursquare: B

Requires a warrant for content: YES

Tells users about government data requests: YES

Publishes transparency reports: NO

Publishes law enforcement guidelines: YES

Fights for users' privacy rights in courts: NO

Fights for users' privacy rights in Congress: YES

Foursquare publishes guides for how it deals with law enforcement requests. It also is a member of the Digital Due Process Coalition, pressuring Congress to protect user privacy, as well. And it notifies users when the government asks for their data, giving them a chance to defend themselves against government overreach.

Google: B+

Requires a warrant for content: YES

Tells users about government data requests: NO

Publishes transparency reports: YES

Publishes law enforcement guidelines: YES

Fights for users' privacy rights in courts: YES

Fights for users' privacy rights in Congress: YES

Google has fought numerous court battles on behalf of protecting users' privacy. Where it's faltered is by not notifying users when the government comes asking for their data.

LinkedIn: A-

Requires a warrant for content: YES

Tells users about government data requests: YES

Publishes transparency reports: YES

Publishes law enforcement guidelines: YES

Fights for users' privacy rights in courts: NO

Fights for users' privacy rights in Congress: YES

Like Dropbox, LinkedIn has a sterling record of protecting users' privacy. It has yet to show that commitment in a court of law, however.

Microsoft: B-

Requires a warrant for content: YES

Tells users about government data requests: NO

Publishes transparency reports: YES

Publishes law enforcement guidelines: YES

Fights for users' privacy rights in courts: NO

Fights for users' privacy rights in Congress: YES

Microsoft's commitment to privacy is mediocre -- withholding information without presence of a warrant is great, but the company doesn't tell users when their information is compromised. For as long as it's been around, it lacks any history of fighting on behalf of users in court as well.

MySpace: F

Requires a warrant for content: NO

Tells users about government data requests: NO

Publishes transparency reports: NO

Publishes law enforcement guidelines: NO

Fights for users' privacy rights in courts: NO

Fights for users' privacy rights in Congress: NO

The Justin Timberlake co-owned social network is as committed to privacy concerns as it is relevant.

Sonic.net: A+

Requires a warrant for content: YES

Tells users about government data requests: YES

Publishes transparency reports: YES

Publishes law enforcement guidelines: YES

Fights for users' privacy rights in courts: YES

Fights for users' privacy rights in Congress: YES

Sonic.net received high marks across the board. The tech company is known for intervening in courts on behalf of WikiLeaks.

Spideroak: A-

Requires a warrant for content: YES

Tells users about government data requests: YES

Publishes transparency reports: YES

Publishes law enforcement guidelines: YES

Fights for users' privacy rights in courts: NO

Fights for users' privacy rights in Congress: YES

The only thing preventing SpiderOak from a perfect grade is its lack of any legal battles for privacy protections. SpiderOak makes sure to tell users when the government asks for their data. It also requires a warrant before handing any over.

Twitter: A+

Requires a warrant for content:

YES

Tells users about government data requests:

YES

Publishes transparency reports:

YES

Publishes law enforcement guidelines:

YES

Fights for users' privacy rights in courts:

YES

Fights for users' privacy rights in Congress:

YES

No major tech company comes close to matching Twitter's commitment to protecting users' privacy. Twitter is

extremely transparent

and a staunch defender of 4th Amendment rights, as well as notifying users whenever their data is compromised.

Tumblr: C

Requires a warrant for content: YES

Tells users about government data requests: NO

Publishes transparency reports: NO

Publishes law enforcement guidelines: YES

Fights for users' privacy rights in courts: NO

Fights for users' privacy rights in Congress: YES

Tumblr loses a lot of points by not revealing how often it hands over data to governments, as well as by not notifying users when it does. Not a good combination.

Verizon: F

Requires a warrant for content: NO

Tells users about government data requests: NO

Publishes transparency reports: NO

Publishes law enforcement guidelines: NO

Fights for users' privacy rights in courts: NO

Fights for users' privacy rights in Congress: NO

Verizon's lack of transparency and defiance for the Fourth Amendment make it a nightmare for anyone who believes in privacy protections.

WordPress: B

Requires a warrant for content: YES

Tells users about government data requests: YES

Publishes transparency reports: NO

Publishes law enforcement guidelines: YES

Fights for users' privacy rights in courts: NO

Fights for users' privacy rights in Congress: YES

WordPress lacks the transparency that sets Twitter apart. Unlike Google, WordPress notifies users when their data is compromised, but it does not notify the public in the form of reports.

Yahoo: D

Requires a warrant for content: NO

Tells users about government data requests: NO

Publishes transparency reports: NO

Publishes law enforcement guidelines: NO

Fights for users' privacy rights in courts: YES

Fights for users' privacy rights in Congress: NO

Yahoo! infamously fought on behalf of user email privacy in 2010. But it's done nothing more to further the image of being concerned with privacy. It does not a require a warrant when dealing with government and does not reveal how or how often it does distribute your data.
View Comments and Join the Discussion!