Is J.C. Penney Waging a $1.75 Billion Turnaround?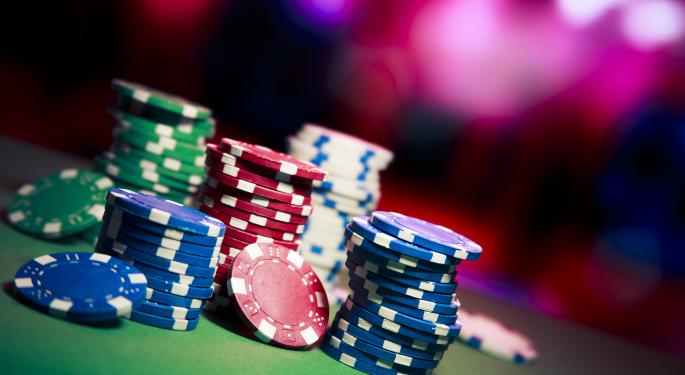 First, last Thursday, George Soros bought a nearly eight percent stake in J.C. Penney Corp. (NYSE: JCP).
Then came word Friday afternoon, confirmed by J.C. Penney Monday morning that Goldman Sachs (NYSE: GS) has secured $1.75 billion in financing for the company, according to Reuters.
What's next? The return of coupons and markdown sales? Wait. They've been doing that since March.
J.C. Penney shares closed up nearly 12 percent Friday on the Soros/Goldman Sachs news. All this follows the departure of CEO Ron Johnson earlier this month – after a troubled tenure of just a year and a half.
Former Apple (NASDAQ: AAPL) executive Ron Johnson tried to institute a series of ambitious changes at J.C. Penney, including doing away with sales, developing a 'store within a store' concept, and others – all resulting in horrendous sales figures, culminating in a 28 percent Q4 drop compared with the previous year.
Mike Ullman, Johnson's predecessor, is now back at the helm and has been trying to raise enough capital to keep the company solvent. That $1.75 billion in fresh cash via Goldman Sachs just might do it.
The department store chain's real estate and other assets will back the loan. Sources that spoke to Reuters said they expected the money to be used to revamp stores in preparation for a full-fledged return to Penney's traditional coupon and sale-based business model.
David Berman of hedge fund firm, Durban Capital, said, "The debt will buy them time, and get them through Christmas. Then you take each day at a time and try to win back customers slowly."
Penney recently borrowed $850 million from its $1.85 billion revolving credit facility. These funds were earmarked to pay for inventory and help revamp the company's business strategy. The Goldman Sachs funds will be in addition to the smaller credit loan.
BusinessWeek, commenting on the Soros investment said that what makes him different from activists like Bill Ackman is the fact that he is not looking to shake up the company. He doesn't want to change the CEO or swap out the board of directors. Soros, BusinessWeek says, simply thinks the retail chain is undervalued and that investors have been too quick to write it off for dead.
Soros, for his part, so far, has declined to comment on what inspired him to buy into the company.
Following the 12 percent rally Friday, J.C. Penney stock closed at $17.00. In early trading, Monday, the stock was up nearly 3 percent at $17.51, then dropped to $17.20..
As of this writing, Jim Probasco had no position in any mentioned securities.
Posted-In: News Financing Hedge Funds Retail Sales Management Events Media General Best of Benzinga
View Comments and Join the Discussion!