How Has the Alternative Investment Industry Evolved?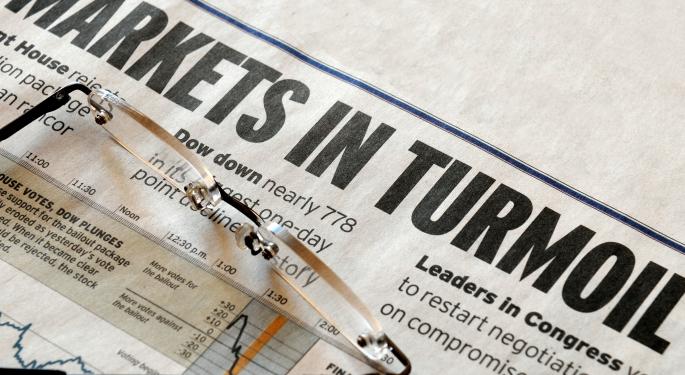 Significantly -- and it's heavily due to fraudsters like Bernie Madoff.
That's according to Tom Florence, the CEO of 361 Capital. Florence told Benzinga that in the wake of Madoff and other disasters, the industry has realized the importance liquidity.
"These strategies are good strategies but they're better in a registered product where investors can gain access to their money on a daily basis, such as a mutual fund," said Florence. "[That] is what we do at 361 Capital -- provide alternative strategies in the form of mutual funds."
Florence said that you are going to see "big growth" within the mutual fund and liquid space.
"You are already seeing it," he said. "The challenge has been education. Investors aren't very familiar with alternative investments, and that's where the advisor comes in. The growth in mutual funds that are investing in alternative strategies -- much of that has come through advisors using them in their client portfolios, and advisors have become more educated."
Florence said that this is generally how the industry works.
"Institutions start out by using more sophisticated strategies or structures or investment types, and then advisors begin to adopt what the institutions are doing," he explained. "Then eventually the end investor will adopt [that] into their own portfolios that they're managing.
"That's what is happening. You had the institutions using alternatives for years. Sort of the poster child for alternatives has always been Yale and the endowment model, and then you've had institutions using it, like CalPERS -- big, public pension funds using alternatives."
Prior to launching 361 Capital, Florence spent his career working with intermediaries and investment advisors. He cherishes the time he spent working as a financial advisor.
"[It] really gave me a ground-up grassroots understanding of financial advisors and what they go through -- building a clientele, and how financial services firms work, like Merrill Lynch," said Florence. "It was really a phenomenal education in that way. I really would say that's what I've leveraged throughout my entire career."
After managing other large organizations, Florence decided to go out on his own.
"About 10 years ago I decided that I was more interested in building companies and the entrepreneurial side of it versus climbing the proverbial corporate ladder," he said.
Now he is the CEO of 361 Capital.
"We're a quantitative firm," said Florence. "We run very sophisticated models and algorithms that drive our security process, whether we're buying or selling securities. The largest portion of our business is managed futures, where we're buying or selling -- either long or short -- equity index futures.
"We are trading those indexes and the futures of those indexes. We use them across multiple products at the firm. In fact, our managed futures mutual fund was the number-one fund last year in both Morningstar and Lipper. That's all quantitatively driven."
Louis Bedigian is the Senior Tech Analyst and Features Writer of Benzinga. You can reach him at 248-636-1322 or louis(at)benzingapro(dot)com. Follow him @LouisBedigianBZ
Posted-In: 361 Capital Tom FlorenceNews Success Stories Best of Benzinga
View Comments and Join the Discussion!