Rumble in Real Estate: Corvex vs. CommonWealth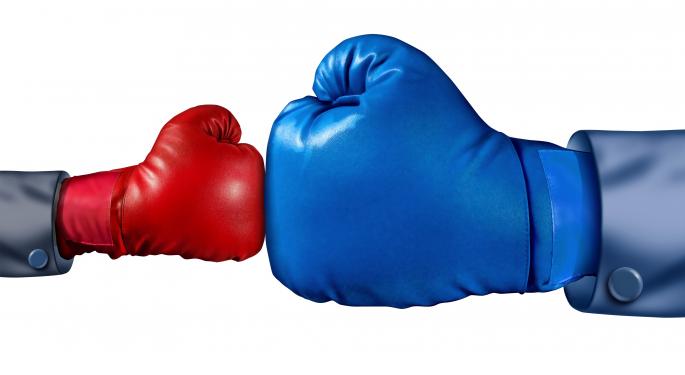 If activist investors at the helm of hedge fund Corvex Management, and Related Fund Management, have their way, according to Barrons, shares of real-estate investment trust CommonWealth (NYSE: CWH) could jump 30 percent or more in value.
All that's required, says Carl Icahn's former right-hand man, Keith Meister of Corvex, is a total replacement of the entire CommonWealth board. Meister represents Corvex and Related and attributes CommonWealth's undervaluation to poor management by external management company, RMR, owned by the father-son team of Barry and Adam Portnoy.
Corvex and Related want to replace the current CommonWealth board, dump RMR, and have the REIT operate on its own. They believe that once CommonWealth is free of RMR, its shares (currently trading at $22.58) would be worth at least $40 and possibly as much as $45.
CommonWealth, with 440 commercial office properties from the East Coast to Hawaii, owns $7.8 billion worth of commercial real estate. After subtracting $3.7 billion in debt, CommonWealth's market value is only $2.7 billion, well below the value of the property it owns. That is the problem and the reason Corvex/Related wants to get rid of the Portnoys and RMR.
Adam Portnoy told Barrons the activists' claims were "not legitimate." He said he is "highly skeptical" of the activists' motives, saying they are trying to buy the company "on the cheap."
In a Massachusetts federal court filing, Corvex and Related said that "as a result of the perverse incentives" in the CommonWealth-RMR management contract, shareholders have been significantly harmed.
The lawsuit accuses CommonWealth of poor governance rules, a management structure that conflicts with shareholders' interest, and a not truly independent board, among other complaints.
Adam Portnoy denied there's a conflict of interest between RMR and CommonWealth. "I'm on both boards and I can say there's no conflict of interest," he told Barrons.
Meister, in an interview on CNBC Monday, said RMR received $400 million in fees from CommonWealth since 2007 "while the stock has declined by over 60 percent." To put it another way, according to Meister, $40 in assets were trading at that time for $15. Since then, mostly based on news of the bid from Corvex/Related, CommonWealth stock has gone up to about $22.50.
In a statement, CommonWealth said "Corvex/Related's track record of operating public real estate companies …imply that their true goals have little, if anything, to do with corporate governance and management."
Provided Corvex/Related are successful in court May 3, shareholders by a two-thirds majority, must approve the Corvex/Related plan for it to take effect.
As of this writing, Jim Probasco had no position in CommonWealth securities.
Posted-In: Adam Portnoy Barry PortnoyNews Barron's Hedge Funds Legal Media General Best of Benzinga
View Comments and Join the Discussion!