With Cleveland Plain Dealer Delivery Cuts, Are Newspapers a Dying Breed?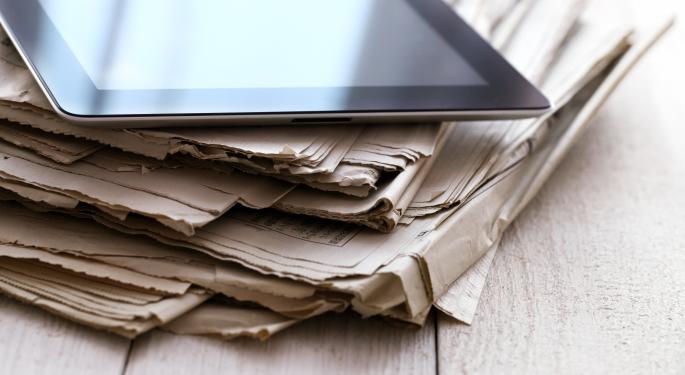 The Cleveland Plain Dealer said Thursday that it plans to trim home delivery to three days a week, starting this summer.
As part of the move the paper announced it would cut more than a third of its staff of over 160 people. Unlike other papers in the privately owned Advance Publications group, the Cleveland paper will continue to publish seven days a week with newspapers sold at newsstands and other locations on the days when home delivery is not available.
John Mangels, a science writer and 22-year veteran of the paper said, "We were expecting that the paper would be reduced to three days a week," adding that employees were glad the decision to continue publishing seven days a week had been made.
Still, cutbacks like this have caused many to speculate that newspapers, especially print editions, are not going to be around much longer. Statistics seem to bear this out. Screenwerk reported that the U.S. newspaper industry has lost 50 percent of its revenue over the past 10 years. Loss of revenue has forced publishers to try a variety of measures in order to survive.
One tactic is the so-called paywall, which CNBC said many called a last ditch effort. Conventional thinking was that the public would be unwilling to pay for information that was available free elsewhere. However, with insufficient online advertising revenue and a drop off in print subscriptions, many publishers felt they had no choice.
The New York Times (NYSE: NYT) says its paywall had attracted about 640,000 paying customers by the end of last year.
Dana Blankenhorn of The Street reported Thursday that the paywall about to be erected by The Washington Post (NYSE: WPO) was based on a delusion many such major newspapers have that they hold a monopoly when, in fact, that is simply no longer true.
The problem with the paywall, according to Blankenhorn, is that when one is set up, Internet circulation of that newspaper can decline by as much as 90 percent.
In the midst of all this doom and gloom came news, reported by the Financial Times, that a number of papers, including the New York Times owned Boston Globe would soon be up for sale. With news of newspapers in Los Angeles, Chicago and South Florida on the block, one analyst is calling 2013 the "great metro sell-off."
Interested parties include Charles and David Koch, Rupert Murdoch of News Corp (NASDAQ: NWSA), and others. Many of these potential buyers are said to be emboldened by Warren Buffett's Berkshire Hathaway Inc. (NYSE: BRK-B) recent interest in newspapers. Buffett says newspapers will continue to be a viable investment as long as they continue reporting local news, which he says is their forte.
According to the Savannah Morning News Buffet has 28 newspapers in the Berkshire Hathaway fold, with, perhaps, more to come.
At the time of this writing, Jim Probasco has no position in any of the mentioned equities
Posted-In: News Topics Asset Sales M&A Events Media Press Releases General Best of Benzinga
View Comments and Join the Discussion!