Latest Smartphone Usage Numbers Show Apple is Gaining Market Share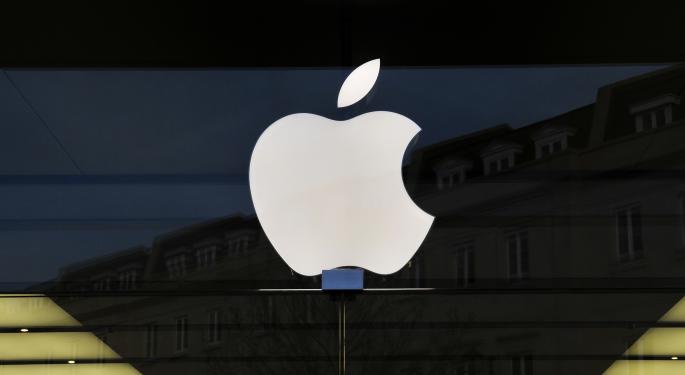 Apple (NASDAQ: AAPL) has had its fair share of negative headlines since the stock has taken an epic drop but the latest comScore numbers paint a more positive picture.
On Thursday, comScore (NASDAQ: SCOR) released new usage data for December 2012 through February of 2013. According to the report, 133.7 people owned smartphones representing 57 percent market penetration. That's an eight percent increase since November.
Of those 133.7 million people, 38.9 percent were using an iPhone. That's a 3.9 percent increase from the previous report. Samsung held a 21.3 percent share—up one percent. HTC had a 9.3 percent representing a 1.7 percent loss, Motorola, 8.4 percent for a 1.1 percent market share loss, and LG with a 6.8 percent share and 0.2 percent loss since the previous report.
Looking at the platform numbers. Google (NSADAQ: GOOG) still reigns supreme with 51.7 percent of smartphone users on the Android platform but this represents a market share loss of two percent. Apple's iOS holds 38.9 percent and with the 3.9 percent share increase in hardware also comes the 3.9 percent increase in software.
The next couple of reports will be crucial for Blackberry (NASDAQ: BBRY) as investors look at the market penetration of the Z10 and the new Blackberry 10 operating system. Currently, the company holds a 5.4 percent market share. This is down 1.9 percent from the previous report.
If you were in the "Microsoft's (NASDAQ: MSFT) mobile platform is bad but at least it's not Blackberry," crowd, change your thinking, Microsoft only has a 3.2 percent share—up 0.2 percent from the previous report.
In its last earnings report, Blackberry touted the one million shipments of its new Z10 phone but analysts pointed out that just because one million units were shipped doesn't mean they were sold.
When looking at the comScore numbers, these are phones and platforms in active use by end users. ComScore conducts customer surveys to compile the report.
What does this mean for Apple?
If Apple is, in fact, losing market share in the phone market, it hasn't lost any recently according to comScore data. Bears will point out that Samsung continues to gain share and that it's a real threat to the iPhone.
For all companies in the cell phone space, the 57 percent penetration of all platforms still leaves a lot of potential customers to gain. With 43 percent of the country not holding a smart phone, it's no surprise why the smartphone market is so cut-throat.
Disclosure: At the time of this posting, Tim Parker is long Apple.
View Comments and Join the Discussion!
Posted-In: Apple Blackberry comScoreNews Retail Sales Events Econ #s Tech Best of Benzinga