Cyprus Capital Controls to Freeze Deposits, Restrict Offshore Transfers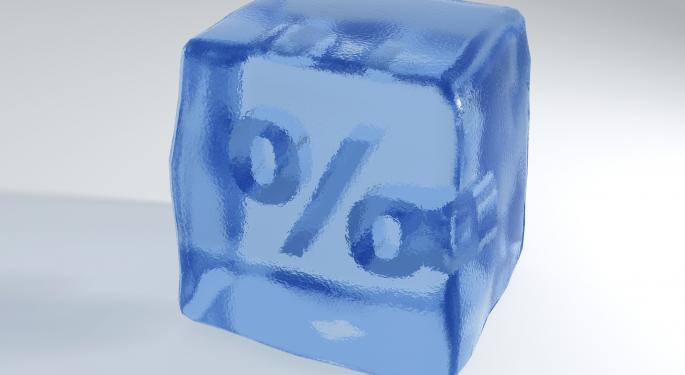 Cyprus is set to announce capital controls for its ailing banking system late Wednesday ahead of the banks reopening Thursday. Cypriot banks have remained closed for nearly two weeks as the nation is gripped by a financial crisis and has recently just accepted a draconian Troika bailout to ease its pain.
To prevent capital flight and protect the banking sector, Cyprus is set to roll out a series of capital controls. Effectively, the government will regulate money transfers and the overall movement of money in the economy. In this scenario, growth prospects seem bleak at best.
Cyprus' experiment with capital controls is unique for one key reason: many countries have used capital controls to stem a financial crisis in the past, however Cyprus is the first to do so that does not control its own currency. This is troublesome because investors have less risk of losing money in a currency conversion, thus making the capital controls less burdensome to savers.
Countries such as Iceland and Argentina have recently used capital controls to stem financial crises. These efforts aim to prevent severe, sharp currency devaluations, measures that can cause inflation to pick up creating a lose-lose stagflation environment. However, without the risk of devaluation, questions remain about how successful capital controls in Cyprus will be.
Another key question around the capital controls is for how long they will remain in place. Cypriot finance minister Michael Sarris, in a speech in Nicosia Tuesday, indicated that officials would only like to have capital controls in place for a matter of weeks, until the banking sector can be wound down to a manageable level. Current plans call for the two biggest banks in Cyprus to be merged and many operations wound down.
However, this is unlikely as historical precedent shows. Asian economies in the late 1990's, in the face of the Asian debt and currency crisis, implemented capital controls to stem the flow of hot money leaving the emerging economies. These measures remained in place for up to two years in some countries.
An even more extreme example, and potentially more comparable one to Cyprus, Iceland still has capital controls in place following its massive collapse in 2008. Iceland's economy, as some economists say, made the U.S. housing market look healthy in 2007 due to the sheer magnitude of leverage in the economy. A year later, and the economy collapsed, forcing authorities to implement capital controls which have yet to be unwound.
Many questions surround the fate of Russian deposits in this scenario. Russian billionaires used Cyprus for banking due to its nature as a tax-have, or as French Finance Minister Pierre Moscovici called it, a "casino economy," and also due to the fact that it used the euro. Thus, Russian billionaires could obtain cheap access to euros and hedge their ruble exposure.
Moody's estimates that approximately 25 percent of total deposits in Cyprus belong to Russians, or some $31 billion worth of deposits in Cypriot banks. These are the deposits that are being frozen as most of them exceed the 100 thousand euro threshold for deposit insurance. However, the numbers may be much greater than these figures as many Russians set up shell companies to hold wealth out of Cyprus as well as some even obtaining Cypriot citizenship.
Should capital controls fail, the burden would fall on the European Central Bank to increase liquidity programs to Cypriot banks. The ECB has already made 10 billion euros, or $12.8 billion, worth of cheap, emergency financing available to Cypriot banks. However, should the need for financing increase, the ECB might have to lower its collateral standards just so that the banks have any collateral for financing, a move that could cause the ECB to risk losses on some of the collateral.
The only hope for the Russian billionaires with money stranded in Cyprus is that the government enacts an exemption to the controls similar to that of Iceland. Iceland, as part of its capital controls, allows domestic companies who export to exchange currency through the government so long as they can prove that it is for trade purposes only. This could be used as a loophole for the Russians to get money out of the country.
View Comments and Join the Discussion!
Posted-In: News Forex Events Global Econ #s Economics Intraday Update Markets Best of Benzinga