These Defunct Banks Are Casualties of Banking Deregulation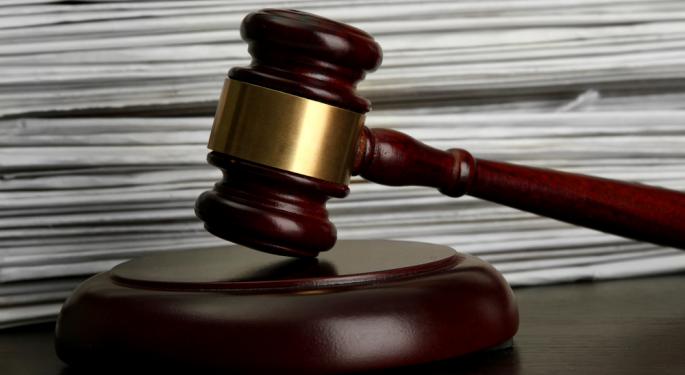 As of this afternoon, the FDIC lists 7,063 banks under its list of insured institutions. That figure is down remarkably from the 12,500 banks in 1990, a result of bank failures and acquisitions facilitated by financial deregulation and the 2007-2010 Financial Crisis.
As of 2011, the 10 largest banking institutions in the US owned 77% of the nation's assets. The increasing consolidation in the banking sector has proved to be controversial, but it's left behind a rich history of acquisitions and mergers from the regional banks that once loomed large.
Benzinga took a trip down memory lane, identifying some of the independent players in the banking world before they were swallowed up. How many of these do you remember?
1. North Carolina National Bank (NCNB)
The Charlotte-based bank was known as American Commercial Bank before 1960, the result of a 1957 merger between American Trust Co. and the Commercial National Bank. It would acquire C&S/Sovran in 1991 and change its name to NationsBank before being taking over Bank of America (NYSE: BAC) in 1998 and changing its name with it.


2. Girard Bank
The French-American banker and philanthropist Stephen Girard -- at one time, the richest man in the world -- founded Girard Bank in Philadelphia in 1811. Girard was one of the first banks to launch a system of ATMs, a proprietary network known as "George" in 1978. The Pittsburgh-based Mellon Bank would buy out Girard in 1983 before being swallowed up two decades later by Citizens Bank (NASDAQ: FCNCA). (Photo: Wikipedia).


3. Seafirst Bank
Seafirst was founded in 1929, the result of a merger between Seattle's three largest banks. It wouldn't adopt the "Seafirst" namesake until 1974, and it didn't keep it for long. In 1983, the bank was acquired by Bank of America's ancestor, BankAmerica Corp. (Photo: Wikipedia).
4. Crocker Bank
Crocker Bank is perhaps most infamous for a 1975 killing in a bank robbery by the Symbionese Liberation Army. Founded in San Francisco in association with Woolworth National Bank, it was acquired by Wells Fargo (NYSE: WFC) in 1986.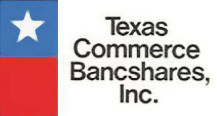 5. Texas Commerce Bank
The Houston-based bank was acquired by Chemical Banking Corporation in 1987, who would eventually grow into the modern-day JPMorgan Chase (NYSE: JPM). At the time, the acquisition represented the largest interstate banking merger in history. (Photo: Wikipedia).
6. Irving Trust
This 1980 sponsor of the Winter Olympic Games in Lake Placid has its origins in 1851, when the bank was founded and named after Washington Irving, "America's first man of letters."
The bank grew through a series of mergers until a hostile takeover in 1989 by the Bank of New York, known today as BNY Mellon (NYSE: BK). (Photo: Wikipedia).
7. Southeast Banking Corporation
The Miami-based bank has its roots with a subsidiary, the First National Bank of Miami, founded in 1902.
In 1991, it was liquidated by the FDIC using a procedure called "loss sharing," before being taken over by First Union Corporation. First Union would merge with Wachovia before becoming part of Wells Fargo today.


8. Manufacturers Hanover
The origins of Manufacturers Hanover can be traced to the 1905 founding of the Citizens Trust Company in Brooklyn. Through a series of acquisitions, it growed to possess a formidable presence in New York, reaching its heyday in the mid-1970s.
Sometimes nicknamed "Manny Hanny," it was acquired by Chemical Bank in 1992, later becoming part of JPMorganChase. (Photo: Wikipedia).


9. Fleet Bank
Some sports fans may remember Boston's Fleet Center, the arena that housed the NBA's Celtics and NHL's Bruins for nearly a decade beginning in 1995. Fleet Bank was the result of the Providence-based bank's numerous acquisitions, enabling it to become New England's largest bank by the late 1990s.
In 2004, Fleet was acquired by Bank of America. (Photo: Wikipedia).


10. Michigan National Bank
Michigan National was founded in 1940, the result of consolidating six other Michigan banks. The collapse of Penn Square Bank and Continental Illinois National Bank and Trust Company hurt the bank, which was forced to close almost half of its location.
Michigan National was tossed around between foreign parent companies following its acquisition by National Australia Bank and later Dutch-state bank, ABN- AMRO, in 2001. The bank changed names to Standard Federal and then LaSalle Bank Midwest before being swallowed up by Bank of America in 2007. (Photo: Wikipedia).


11. First Chicago Bank
The roots of First Chicago Bank can be traced back to 1863. It grew quickly, becoming a major financier of the American Civil War.
The bank was absorbed by Bank One in 1998 before its merger with what today is JPMorganChase in 2004. (Photo: Wikipedia).
12. Union Planters Bank
Union Planters was founded in 1869 by William Farrington, a Memphis businessman who made a fortune during the Civil War.
Union Planters acquired dozens of banks, developing a strong presence in the South before being acquired by Birmingham, Alabama-based Regions Financial (NYSE: RF).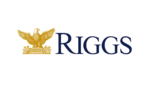 13. Riggs Bank
Once one of the most powerful regional banks around, Riggs' decline came at the hands of various scandals and management problems. Among the numerous scandals included harboring shell accounts for Chilean dictator Augusto Pinochet, as well as setting up covert accounts for members of the Saudi Royal Family, whose assets would fund two of the 9/11 hijackers.
In 2005, Riggs was acquired by PNC Financial Services (NYSE: PNC). (Photo: Wikipedia).
14. Hibernia National Bank
Hibernia National was founded by Irish immigrants in New Orleans back in 1870.
It expanded to Texas, Mississippi and Arkansas, and was the largest bank in Louisiana before being acquired by Capital One Financial Corporation (NYSE: COF) in 2005.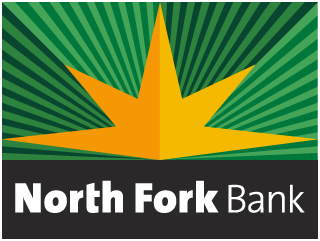 15. North Fork Bank
Founded in 1858 as Southold Savings, North Fork would become one of the largest banks on Long Island through a series of acquisitions. Its reporting of former New York Governor Eliot Spitzer's unusual transactions led to the criminal investigations that resulted in his 2008 resignation.
North Fork was bought out by Capital One in 2008. (Photo: Wikipedia).
Posted-In: News Legal General Best of Benzinga
View Comments and Join the Discussion!