New Cars for Sale in 2013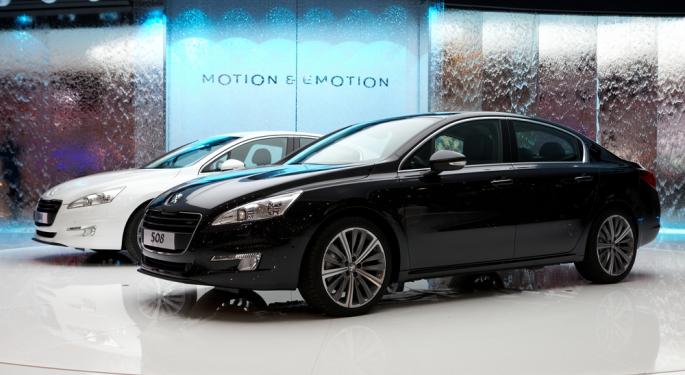 As always, 2013 will bring a number of new cars to the market. Others will receive significant upgrades. Here are a few buyers can check out:
2013 Subaru WRX Price: $26,000 to $38,000
The Subaru WRX will get the FA motor which was developed for the Subaru BRZ. The FA engine is more compact and can therefore sit a lot lower in the car. The lower engine gives many advantages to the car, as it shoves the mass farther rearward for better balance. Subaru engineered the FA for higher compression from the start, so it should tolerate the amount of forced induction required to take it from 200 hp in the BRZ to the expected benchmark of 265 hp. There have been no major changes to the style of the car. The manual transmission car should have a 15 percent jump in fuel economy. It's competition includes the Ford Focus ST, Mazdaspeed 3, Mitsubishi LAncer Ralliart, and the Volkswagen Golf R.
2013 Acura ILX Price: $26,000 to $35,000
Based on the Honda Civic, this car emphasizes comfort over sportiness. It has a 150 hp 2.0-liter four-cylinder engine and five-speed automatic transmission in its standards. It gets an average of 27 mpg. This car is addressing young buyers looking for their first luxury vehicle. Competitors of the ILX are the Buick Verano and the Audi A3.
2014 Jaguar F-Type Roadster When: Summer 2013 Price: $50,000 to $60,000
The base Jaguar F-Type features a 340-hp suparcharged V-6 engine. The engine will be mated to eight-speed automatics with start-stop technology. Its aluminum body keeps the weight down but increased the price. It can go 0 to 60 mph in 5.1 seconds and has a spoiler hidden in the rear deck that automatically rises at 60 mph to improve high-speed stability. The F-Type competes with other sports cars, specifically the Porsche Boxter.
Buick Encore Price: $25,000 to $29,000
Related to the Chevrolet Sonic mechanically, this is a subcompact crossover SUV. It contains a 140 hp 1.4 liter four-cylinder engine and six-speed automatic transmission to provide ample acceleration and launch. Its standard is an front-wheel drive with an all-wheel-drive optional. It contains an active noise cancellation system making its interior whisper-quiet. Its competitors are the Volkswagen Tiguan and the Ford Escape.
2014 Audi A3 When: Mid-2013 Price: $30,000 and up
The new A3 will be based on the next-generation VW Golf. The U.S. may get to enjoy a two-door convertible version and a 270-hp S3 sedan; the A3 sedan was designed with the U.S. market in mind. The sedan will have a 2.0-liter turbo-diesel with 140 horsepower and a turbocharged 2.0-liter gas engine with roughly 200 horsepower. It's competitors are the BMW 1-series, Infiniti compact, Lexus CT200h, and Mercedes-Benze B-class spinoffs.
Chevy Corvette C7 Stingray When: Fall 2013 Price: $50,000 and up
The upcoming Corvette will feature a 5.5-liter V-8 that still uses pushrods. The visual aspects of it is in part inspired by the Camaro. It takes drivers 0 to 60 mph in under 4 seconds. Engineers of the Corvette have trimmed 90 pounds from the car, using carbon fiber on even the base trim level. Fuel economy is expected to reach 18 miles per gallon in the city and 29 on the highway. The car is trying to appeal to a younger generation, with its overhauled interior, substantial exterior changes, and structural differences. The C7 will primarily compete with the Porsche 911, SRT Viper, Nissan GTR, Audi R8 and the BMW M3.
2014 Jeep Grand Cherokee When: Mid-2013 Price: Estimated $22,000 to $24,000
The Jeep Cherokee has been revealed as a polarized-looking SUV. Not much is known about it yet, but expect it to have fully independent suspension but no low range. It is going to have a 3.2-liter V-6 engine and nine-speed transmission. This will be the first Jeep based on a Fiat platform and, like the Dodge Dart, it is expected to use a stretched Alfa Romeo Guiletta platform. It will be offered with front and all-wheel drive. Its top competitors are the Ford Escape, Honda CR-V, Hyundai Tucson, and the Subaru Forester.
2014 Porsche Macan When: Mid-2013 Price: Low $40,000s
Since Porsche built the Cayenne to be a more capable high-speed machine than the VW Touareg, it is hoped that Porsche will go for improved handling. It will have two Audi-derived engines, the 237-hp 2.0-liter turbo four and the 288-hp V-6. Porsche entry-level SUV will help it become a full-line car manufacturer. The competitors will be the Audi Q5, BMW X3, Infiniti EX 35, Land Rover Range Rover Evoque, and the Mercedes-Benz GLK.
2014 Mercedes-Benz CLA When: Late 2013 Price: Estimated $50,000
Mercedes has been looking to bringing Americans a compact Benz for a while now, and they've finally come up with one. The slick vehicle will have a 300-hp turbocharged four-cylinder fed to an all-wheel drive. It can reach 60 mph in 4.5 seconds and will hit the governor at 155 mph. Competitors include the Audi RS3 and the BMW 135i.
View Comments and Join the Discussion!
Posted-In: News General Best of Benzinga