New Smartphones Coming in 2013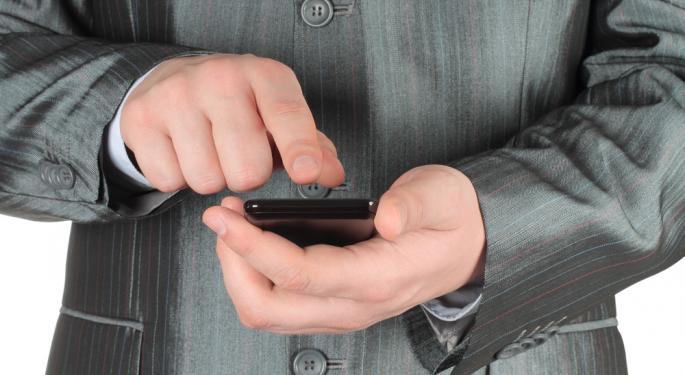 Smartphones have come a long way in just the last five years. Even still, handset makers are continuing to innovate, equipping the devices with faster processors, better resolution screens and more features. While 2012 brought the Samsung (OTC: SSNLF) Galaxy S3, the Apple (NASDAQ: AAPL) iPhone 5, and Nokia's (NYSE: NOK) Lumina 920, 2013 is shaping up to be an even bigger year for smartphones.
Apple iPhone 5S
Although the iPhone 5 is only about five months old, there have already been rumors about an iPhone 5S, and it could be coming as early as June 2013.
The new iPhone could come in a variety of different colors, but will likely sport the same body style and screen size as the iPhone 5. Internal features, such as a higher resolution display and an increased storage capacity have also been rumored as improvements for the iPhone 5S.
Samsung Galaxy S4
The Galaxy S4 has been anticipated by Galaxy users for a while, but the question was when the next Samsung flagship phone would be released. The Verge reported earlier this week that the S4 will be revealed on March 14 in New York City.
Not much is known about the S4 yet but it is rumored to feature wireless charging capabilities. It is also thought to have a 5-inch display. It may also have a new 'ultra thin' flexible OLED display rather than the conventional rigid, reinforced Corning (NYSE: GLW) Gorilla Glass.
As with most smartphone successors, it will have a higher resolution than the S3. The processor is rumored to be next-generation hardware, which will be faster and more efficient. The operating system will probably stay pretty much the same, with the phones updating when a new one is available, but the camera will also be improved.
During its keynote presentation at CES 2013, Samsung showed its first phone using a flexible display, curved OLED. The screen falls off toward the edge of the device, enabling it to show stock tickers or other notifications along the edge. This technology might find its way into the S4.
BlackBerry Z10/Q10
BlackBerry (NASDAQ: BBRY) has already launched its Z10 in a few countries across the globe, including Canada and the UK. But it won't be available in the U.S. until next month. The Q10, which features BlackBerry's famous QWERTY keyboard won't arrive until April.
With BlackBerry 10, the Canadian tech giant has attempted to catch up to Apple and Google. With a revamped operating system, the devices look promising, but it's unknown whether or not they will catch on, particularly with app developers.
At any rate, BlackBerry's new devices might interest business users more so rather than average consumers.
Sony Xperia Z
The Sony (NYSE: SNE) Xperia Z will be released at its store in Berlin, Germany on February 21, a week earlier than it will be available throughout the rest of Europe. It has no U.S. release date yet.
As Sony's best smartphone effort to date, the phone is 5 inches tall and is water and dust proof (it can survive being submerged into water). It has a 1080p display, a quad-core processor and a 13MP camera, and runs Android OS. It also will have connectivity with other Sony electronics, like speakers and TVs.
When it hits the market, it will probably be the best Android phone available.
ZTE Grand S
It is due to launch in China at the end of the first quarter, but a global release date is yet to be announced.
The ZTE (OTC: ZTCOF) Grand S has a full HD 5-inch display, 1.7 GHz quad-core processor, 13MP camera, 4G connectivity and runs Android. The design is a classy polycarbonate unibody and is easy to hold with a 6.9mm depth.
In a review from Techradar, they have so far found its "sluggish interface and disappointing screen quality" set it behind the Sony Xperia Z and Huawei Ascend D2. The low price tag helps with these issues, but if they don't fix the issues it won't do well in the smartphone market.
Huawei Ascend D2 and Mate
The Huawei Ascend D2 and Ascend Mate are available in China now and both will be available in other regions, but have no release date yet.
The phone is on the heavy side and the back is plastic, but the edges are a solid metal frame, making the whole phone more solid. It has a 5-inch Full HD IPS+, a 1.5GHz quad-core processor and runs Android.
It isn't quite as slender nor is the interface very sharp, but its solid build and impressive spec sheet may challenge the other cell phone makers in the market.
The Ascend Mate blurring the line more between smartphones and tablets, measuring at 6.1 inches. It has become the largest smartphone in the world, beating Samsung's Galaxy Note which measures 5.78 inches.
It has a 1.4GHz quad-core processor and its own Emotion UI instead of the standard Android Jelly Bean, but it's easy to glide through the homescreen and app lists. It is hard to hold in one hand, but has features on the screen to make it easier such as an implemented one handed keyboard.
View Comments and Join the Discussion!
Posted-In: Tech General Best of Benzinga