What if Apple's iWatch is Really a TV?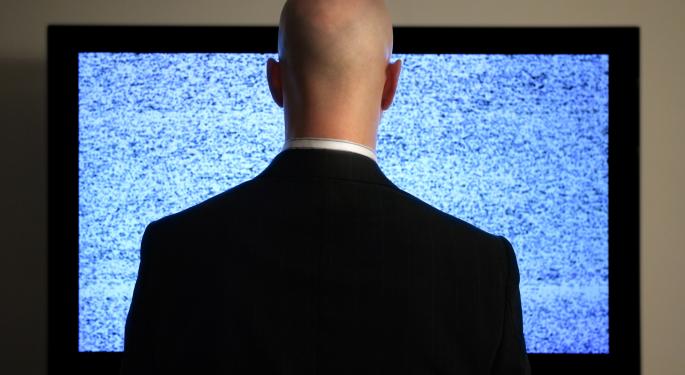 Apple's (NASDAQ: AAPL) next "big" item might be hiding right under your nose.
Analysts, bloggers and consumers generally think that the iWatch concept can be taken at face value. They assume that Apple is, in fact, building a device that users will wrap around their wrists.
What if that assumption is wrong? What if the company had actually assigned 100 product designers to work on a television set that would be called -- drum roll, please -- an iWatch?
Think about it: iPod, iPhone and iPod are great names. iTV, the rumored name for the company's mysterious television set, is not nearly as catchy. In England, that name is already taken. iWatch, however, is a fresh name that people currently associate with Apple. Best of all, the name plainly states what consumers will do when they purchase the item.
In discussing the idea that the iWatch could be a television set instead of a smartwatch, a fellow writer at Benzinga compared that revelation to the twist endings of an M. Night Shyamalan film.
"The iWatch was a clever ruse," he said. "It wasn't really a watch at all."
Indeed, consumers would be stunned. However, there is one problem with that theory: the iWatch name might not have been concocted by Apple. Bloggers may have coined that name in keeping with the theme of most other Apple devices.
Nonetheless, an iWatch does have a nice ring to it -- as a television. It would be so unexpected, yet so perfect at the same time.
Apple could still go in another direction and choose an entirely different name. Its existing set-top box, Apple TV, is one of the few recent items that includes the company's name in the title. Apple could simply refer to its TV as a "television," knowing that when customers shop for it, they'll search and ask for it by name.
"Hi, I'm looking for the Apple Television? Do you have it?"
By default, Apple would get its name in the title by anyone and everyone who talks about the item -- even if the official title is simply "Television" with a capital "T."
As for the watch that Apple is rumored to be designing, it would make a lot more sense for the Mac maker to produce a truly unique and wearable computer than an actual watch. Perhaps it can be worn around the wrist or contains a component that involves the user's wrist, hence the rumors.
Regardless, the device is unlikely to be an actual watch because Apple would never develop a Dick Tracy phone.
Follow me @LouisBedigianBZ
View Comments and Join the Discussion!
Posted-In: Apple Apple Television Apple TV iWatchNews Rumors Tech Best of Benzinga