This Startup Could Save Your Relationship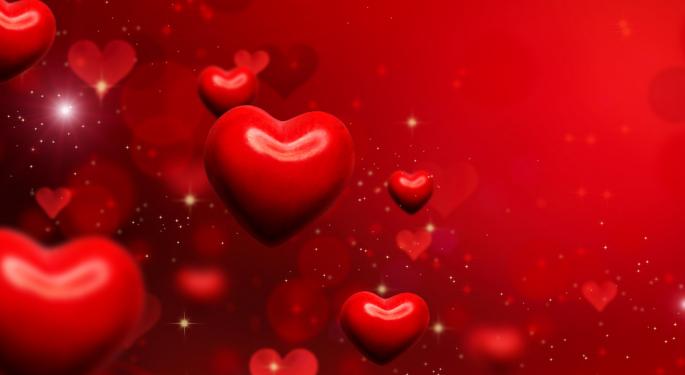 Valentine's Day is supposed to be the time when love brings couples together.
At least, that is what women believe. Men see it differently. While some merely wait until the last minute to buy a card, others will terminate a relationship just to save a few bucks.
Then there are some men who want to get their girlfriends or wives something nice but have no idea what to buy.
Big Booty Bros., a team formed at the 2013 MHacks competition at the University of Michigan, set out to build an app that can solve every man's gift-giving dilemma.
"Our project is basically a gift finder," Jordan Gensler, one of four students who worked on the project, told Benzinga. "The pitch is that most guys don't really know what to get their girlfriends because finding gifts is a really hard thing to do. You have to bring into account a lot of things, so we kind of simplified the process."
Gensler and his teammates -- Moses Luu, Diego Deveras and Austin Hampton -- designed an app that could pull data from Facebook (NASDAQ: FB), Pinterest and Etsy.
"We find commonalities between it, and we run it across things like Amazon (NASDAQ: AMZN) and find popular items they might be interested in," said Gensler. "We also do type analysis. For example, if it's an anniversary, we will recommend things that might be a little bit more spendy or a little bit more girlfriend-aimed. If it's something for a friend, then we wouldn't recommend those. Because we're using Amazon, we have price ranges so you can basically find whatever gift and whatever price range for whatever type of event."
Luu said that the idea materialized when he realized that Pinterest and Etsy users point out the items they want simply by pinning them -- or, in the case of Etsy, by making them a "favorite."
"It can't get much simpler than that," he said. "We do add in a lot of things to make the results even more refined, but in the time that we have, it's hard to make something super complicated, so we use this really powerful, simple-to-analyze information, and it gives really good results, we believe."
Follow me @LouisBedigianBZ
Posted-In: Amazon Etsy MHacksNews Success Stories Startups Tech General Best of Benzinga
View Comments and Join the Discussion!