Berkshire Hathaway and 3G Capital to Buy Heinz at $72.50 a Share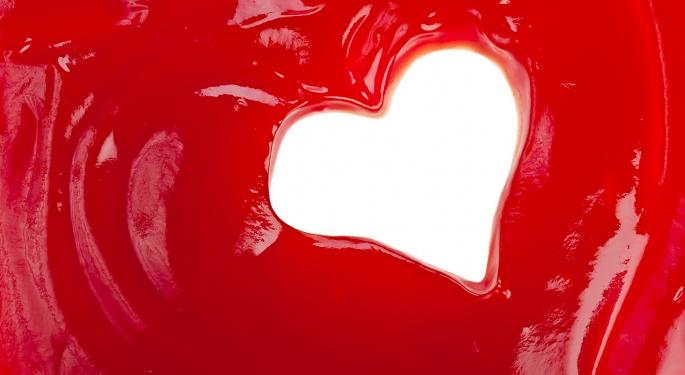 Berkshire Hathaway (NYSE: BRK-A) (NYSE: BRK-B) and 3G Capital are set to become the proud new owner of H.J. Heinz Company (NYSE: HNZ), the multinational conglomerate responsible for manufacturing some of the world's most popular brands of food.
Berkshire will acquire the firm at a premium cash deal of $72.50 per share. The transaction is valued at $28 billion -- the largest ever within the food industry.
Investors responded promptly, causing the stock to soar more than 20 percent, eclipsing the acquisition price. Shares subsequently tapered off and now hover above the $72.50 premium.
Heinz said that it will remain headquartered in Pittsburgh after the acquisition is complete.
Campbell Soup Co. (NYSE: CPB) is getting a sympathy bounce on the news, rising two percent during the pre-market hours. General Mills (NYSE: GIS) could also benefit, but thus far investors are not showing the firm much love.
In an interview with CNBC this morning, Berkshire Hathaway Chairman and CEO Warren Buffett credited 3G Capital with approaching him about the deal. However, he said that he has been eyeing the company for many years and has a file on Heinz that goes all the way back to 1980.
"We're partners of 3G and we'll own the same amount of equity," Buffett told CNBC. He added that Berkshire Hathaway and 3G Capital will each have four billion and a fraction in common equity, while Berkshire Hathaway will receive an additional eight billion preferred shares.
"It's our kind of company," Buffett said of the acquisition. "It's got a great group of brands led by ketchup."
Heinz, which manufactures the world-famous ketchup brand of the same name, produces the Weight Watchers (NYSE: WTW), Smart Ones and Classico brands. The company also controls the Ore-Ida brand, which launched in 1952 and became the industry leader of frozen French fries.
Buffett said that his firm will contribute $12 billion to $13 billion to the buyout. 3G Capital will handle the operational aspect, but Buffett thinks that Heinz's current CEO, William R. Johnson, will maintain his position.
At year end, Berkshire Hathaway had $47 billion on hand. Buffett said that he likes to keep about $20 billion on hand at any one time, indicating that another acquisition could be made before his limit is reached.
"Cash builds month to month," Buffett told CNBC. "The gun is always getting reloaded."
When asked about the simplicity of this deal, Buffett joked that if you "have to be smart to do a deal, forget it."
Finally, Buffett said that he has no plans to pay more than $72.50 per share.
Follow me @LouisBedigianBZ
Posted-In: 3G Capital Berkshire Hathaway heinz Warren BuffettM&A News Management Success Stories Best of Benzinga
View Comments and Join the Discussion!