Weak GDP Data Weighs on Euro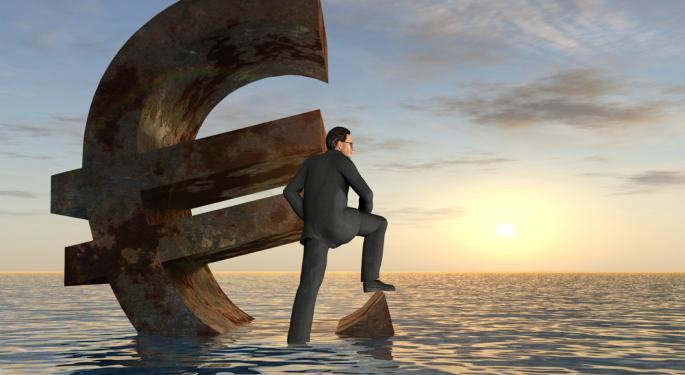 The euro was hit by weak GDP data on Thursday which put a stop to its recent rally. The common currency's value plunged to 1.3394 at 9:18 GMT on Thursday morning as investors lost hope for a eurozone recovery in the first quarter.
According to Financial Times, fourth quarter GDP figures showed that two of the eurozone's largest economies contracted more than expected. Both Germany and France posted figures that fell under original expectations, with France contracting 0.3 percent and Germany shrinking 0.6 percent.
Although the numbers reflect last year's events, they are weighing on the market as they were lower than originally forecast, and they indicated that the region's recession may be deeper than anticipated. The data not only painted a bleak picture of the bloc's economic troubles, but also fanned speculation that the European Central Bank will need to step in and cut rates at its next monthly meeting in March.
Since the data is retrospective, it doesn't necessarily indicate a lack of progress at the moment; but if the region's economic data continues to fall below expectations, the ECB may be forced to intervene.
Investors are also cautious about eurozone investments ahead of the G20 summit this weekend. The meeting in Russia's capital will include finance ministers and central bankers from the world's leading economies and is expected to center around currency issues.
After Japanese policy dragged down the yen, many are worried that a currency war will ensue. A strong statement on this issue is anticipated at the close of the summit.
Posted-In: News Commodities Forex Global Markets Best of Benzinga
View Comments and Join the Discussion!