Apple Sold More than 17 Million iPhones in America Last Quarter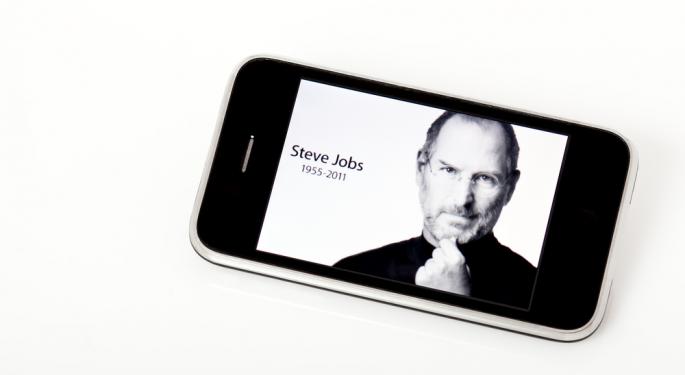 Sprint (NYSE: S), Verizon (NYSE: VZ) and AT&T (NYSE: T) have sold a combined total of 17 million iPhones during the fourth quarter, besting their Q4 2011 sales by more than three million units.
Sprint has set a new record for the company by activating approximately 2.2 million iPhones in the fourth quarter. Nearly 40 percent of them were sold to new customers, indicating that the carrier is still heavily encroaching on AT&T and Verizon's territory. Sprint's sales accounted for more than half of the four million 4G LTE smartphones that the company sold.
During each of the previous three quarters, Sprint sold 1.5 million iPhones -- 40 percent of them went to new customers. In total, the iPhone helped Sprint acquire more than 2.6 million new customers in 2012.
AT&T sold a record 8.6 million iPhones during the fourth quarter. Only 16 percent of them were for new customers.
Meanwhile, Verizon sold 6.2 million iPhones but did not provide any details about its customer base.
All told, domestic iPhone sales reached 17 million just from the three largest carriers. These sales do not include the smaller carriers, such as Cricket Wireless (NASDAQ: LEAP) and Virgin Mobile USA, nor do they include iPhones that were purchased without a contract. Thus, the final domestic numbers could be several hundred thousand units higher than the 17 million figure achieved from Sprint, Verizon and AT&T.
Apple's (NASDAQ: AAPL) global iPhone sales reached47.8 million units during the fourth quarter. Based on that figure, it appears that the company sold roughly 30 million iPhones outside of the United States.
This is critical for a number of reasons. First, it is concrete proof that Apple is not kidding when it says the global market is more important than U.S. sales. While the company wants to serve domestic consumers, it needs to satisfy the global market in order to keep growing.
Apple's shares have risen nearly four percent over the last five days, ending a month-long streak that sent shares plummeting more than 10 percent. The company has lost nearly 25 percent of its value over the last six months as investors question the sales potential of future iPhone and iPad iterations.
On Thursday morning, Greenlight Capital's David Einhorn announced that his fund now holds more shares of Apple than ever before. He urged Apple shareholders to oppose a management proposal that would prevent the firm from issuing preferred stock. He also said that he believes Apple still has the potential to grow to $1,000 per share.
Apple respondend to Einhorn's comments by saying it would "thoroughly evaluate Greenlight Capital's current proposal to issue some form of preferred stock."
Follow me @LouisBedigianBZ
Posted-In: Apple David Einhorn Greenlight Capital iPhoneNews Success Stories Tech Best of Benzinga
View Comments and Join the Discussion!