JJ Abrams to Direct or Produce Every Movie Ever Made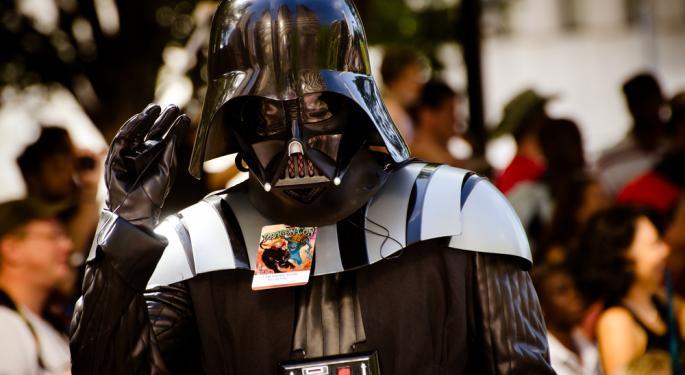 Disney (NYSE: DIS) stunned the world when it announced that JJ Abrams, the director of the latest Star Trek films, will direct Star Wars: Episode VII.
Abrams, who has worked on dozens of TV projects, has also produced a monster movie, directed Mission: Impossible III, co-wrote a little-known horror flick, and wrote the screenplay for one of Harrison Ford's most powerful roles.
Now Abrams may be on the cusp of producing his first video game movie.
According to Joystiq, Valve co-founder Gabe Newell said that he and Abrams are "going to try and figure out if we can make a Half-Life movie or a Portal movie together."
While there is always the chance that Abrams could direct the Portal or Half-Life film, he will be too busy with the Star Wars trilogy to direct anything else for at least the next six years.
Producing, however, can be much less time-consuming. Abrams' Internet Movie Database page indicates that he is producing three films this year in addition to Star Trek Into Darkness: Believe, Wunderkind and an untitled project. He is also a producer on Mission: Impossible 5, Star Trek 3 and the untitled Cloverfield sequel. He is also likely to be involved with a number of unannounced TV pilots slated for the 2013-2014 season.
Thus far, Abrams has only directed three full-length films: Mission: Impossible III, Star Trek and Super 8. The last one -- a joint effort between Abrams and Steven Spielberg, who co-produced the film together -- was considered to be a box office flop when it opened at $35 million -- $5 million less than Cloverfield, which Abrams only produced. With two big producers attached and a $50 million budget, Super 8 was expected to produce buckets of gold for Paramount Pictures (NYSE: VIA). The film ultimately grossed more than Cloverfield, however, earning $127 million domestically versus Cloverfield's $80 million haul.
Domestically, Star Trek is by far Abrams' most successful film, earning $257 million at the box office. Mission: Impossible III trails the film with only $134 million.
Worldwide, Mission: Impossible III became Abrams' number-one film, earning $397.9 million versus Star Trek's worldwide earnings of $385.7 million.
When adjusted for inflation, Disney argues that the Star Wars prequels would be worth $1.5 billion each -- the same amount The Avengers earned last summer. If Abrams can follow in George Lucas' footsteps, the new Star Wars trilogy should be worth even more.
Follow me @LouisBedigianBZ
Posted-In: Gabe Newell Half-Life JJ AbramsNews Rumors Success Stories Tech General Best of Benzinga
View Comments and Join the Discussion!