Windows Phone Overtook BlackBerry in 2012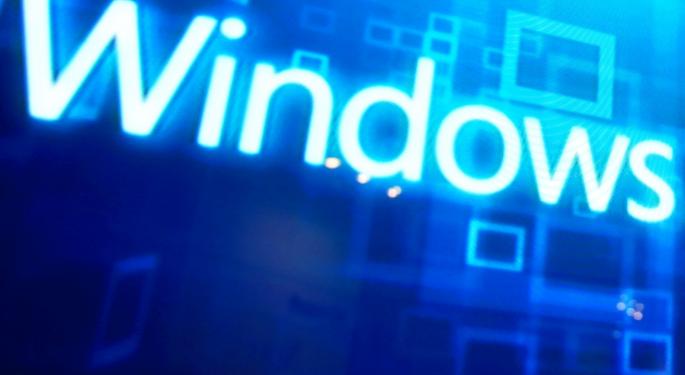 Last August, Windows fan site WMPoweruser predicted that domestic sales of Microsoft's (NASDAQ: MSFT) Windows Phone platform would overtake BlackBerry (NASDAQ: BBRY) by November 2012.
The publication came to this conclusion after analyzing data from StatCounter, which showed a steep downward sales trend for BlackBerry devices. At the same time, Windows Phone devices were beginning to pick up in sales, but at a much slower pace than BlackBerry's declines.
Two weeks ago the International Business Times reported that Windows Phone had topped BlackBerry sales in Europe late last year.
Now researchers at Strategy Analytics claim that Windows Phone became the third-biggest smartphone platform in America during the fourth quarter.
"Microsoft Windows Phone overtook BlackBerry OS to become the third largest smartphone platform in the influential United States market during Q4 2012," analyst Neil Mawston wrote in his summary. "It was the first time Microsoft has surpassed Blackberry since 2006."
Mawston also said that Android "lost share in annual terms for the first time ever." His research corresponds with an earlier report claiming that Apple (NASDAQ: AAPL) raised its domestic market share to 53 percent during a 12-week period that ended on November 25.
Investors do not seem to be too worried with this report, however, which only includes sales that occurred before the unveiling and official release of BlackBerry 10.
Since the unveiling, at least one wireless carrier in Canada has reported record-breaking sales during the device's pre-order period. Sales in the United Kingdom are also exceeding expectations.
However, not everyone is convinced that this will provide BlackBerry with meaningful growth. In fact, Canaccord Genuity analyst Michael Walkley is questioning the validity of the sales reports.
"Limited initial supply was cited as the reason for early post-launch stock-outs at some carrier stores versus overwhelming demand," Walkley said in a research note.
After surveying stores in the United Kingdom, Walkley discovered that most outlets received no more than 15 units. This allowed retailers to deplete their inventory in just a couple of days, leading to the "low inventory" reports that are currently circulating the Web.
Apple (NASDAQ: AAPL) has been accused of doing the same thing but on a much larger scale. When the iPad 2 was released, Benzinga discovered that some Apple Store locations sold no more than a couple of units per day. One year later, the third-generation iPad launched with plenty of stock -- and very few sellouts.
When Sony (NYSE: SNE) launched the PlayStation 2 in North America, the company shipped 500,000 units. All were sold on the first day of release. Meanwhile, the console was readily available in Japan, causing many to wonder why the company did not ship more units to North America.
While Apple, Sony and BlackBerry are unlikely to admit that these shipment tactics were driven by strategy, it should be noted that supply shortages do not equal sales success. However, in the case of PlayStation 2 and the second-generation iPad, this strategy -- intentional or not -- worked beautifully.
Follow me @LouisBedigianBZ
Posted-In: Apple Blackberry iPad 2 Sony Z10News Success Stories Tech Best of Benzinga
View Comments and Join the Discussion!