Politics Threaten the Eurozone Recovery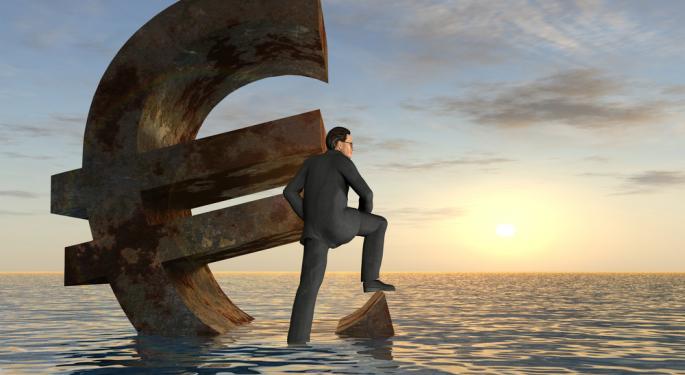 The euro fell under pressure on Monday morning as political factors weighed on the currency. On Monday morning, the euro traded at 1.3593 as eurozone leaders began a series of meetings this week ahead of the European Union Summit on February 7-8.
Spanish Prime Minister Mariano Rajoy unsettled markets when the Spanish newspaper, El Pais, reported that Rajoy and his party were involved in an illegal payment scheme.
Alfredo Perez Rubalcaba, an opponent of Rajoy, has called for the Prime Minister's resignation. Rajoy made a public statement on Febuary 2nd, claiming the reports were false and that he has never taken part in any type of illegal payment structure.
Rajoy's harsh budget cuts and austerity measures have made him an easy target as his efforts to lower the country's deficit have resulted in unpopularity among his constituents.
Politics are also creating uncertainty in Italy, where a poll for the upcoming elections showed former Prime Minister Silvio Berlusconi narrowed the gap between himself and front runner Pier Luigi Bersani.
Berlusconi, who resigned in 2011 and has a myriad of scandelous lawsuits and accusations following him, has promised to refund Mario Monti's unpopular primary residence tax if he wins the election on February 24-25.
With the EU summit on the horizon, many investors will be watching for details of Cyprus' bailout, which could require up to 9.2 billion euros. According to Bloomberg, the island nation's debt is unsustainable and many are expecting eurozone leaders to consider debt write offs, an issue that previously created a divide between northern and southern European countries.
Although the Cypriot bailout is relatively small compared to that of countries like Ireland, some analysts worry that it could stir the pot and stoke fears of a euro breakdown.
Posted-In: News Commodities Forex Global Markets Best of Benzinga
View Comments and Join the Discussion!