Ford, General Motors Crush Expectations While Chrysler Posts Best January In Years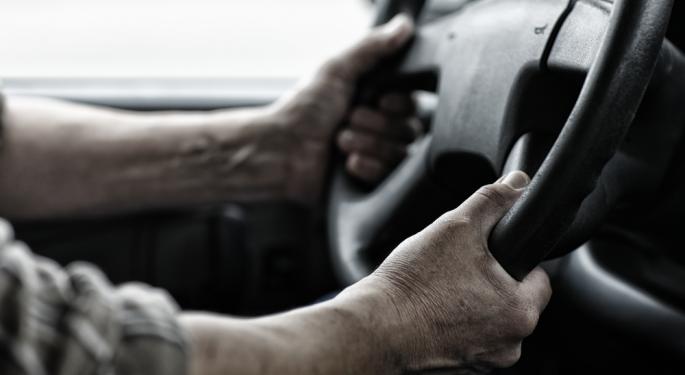 The American automakers reported strong January sales numbers Friday, with Ford (NYSE: F) and General Motors (NYSE: GM) outperforming expectations.
With January sales of 166,501 units in the U.S., Ford posted a 22% increase from last year. Industry analysts TrueCar, Edmonds and Kelley Blue Book underestimated the growth, with an average increase projection of 12.3%. This in spite of a 10% drop among the Lincoln brand.
Ford's strong start was driven by a record 65% increase in the Fusion sedan and robust numbers for the Escape and F-series pickups. In the case of latter, some suggest that the 22% increase in truck sales point to an improved economy and housing market.
GM posted a strong Janaury, selling 194,699 vehicles. Like Ford, GM outperformed expectations. Its 16% increase from a year ago toppled a 12.3% average projection from TrueCar, Edmonds and Blue Book.
GM's best seller, the Chevy Silverado, experienced a 32% increase while the GMC Sierra rose by 35%. The strong sales expanded well past pickups, however. The Chevy Sonic subcompact surged by 25% and the Volt rose by 90%, despite a weak December.
Although projections for Chrysler's sales fell short of analyst expectations, the company experienced its best January since 2008, with the Dodge brand sustaining a 37% increase. Fiat, Chrysler and Ram rose 31%, 18% and 14%, respectively. Jeep sales fell 4%.
Reid Bigland, Chrysler's Head of U.S. Sales and CEO of the Dodge brand remains confident. "Entering 2013 our product portfolio has never been stronger," he told The Detroit Free Press.
A solid year for the automobile industry, sales increased 13.4% to 14.5 million in 2012. Industry analysts project sales of over 15 million in 2013.
Posted-In: News Retail Sales Best of Benzinga
View Comments and Join the Discussion!