Euro Breaks $1.35 Barrier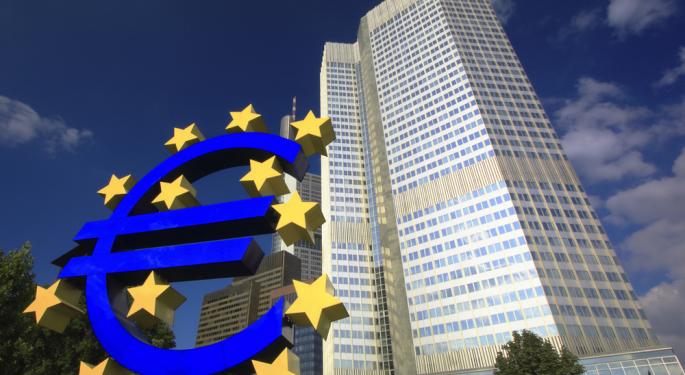 The euro reached a 14 month high on Wednesday morning, pushing above $1.35 for the first time since December of 2011. The currency traded at 1.3513.
The euro's rebound is largely attributed to the European Central Bank's efforts to do "whatever it takes" to keep the currency together. After rumors of a Greek exit from the currency and worries that the entire union would collapse, the region has stabilized allowing the currency to grow.
The latest boost came from eurozone banks, whose financial trouble seems to have been resolved as they promised to repay a large chunk of their 3 year ECB loans early on January 30th. The decision to repay shows the banks' strength as they move toward independent financing without the help of ECB funds.
While a strong euro shows the financial markets have recovered, some are speculating that problems within the eurozone could follow such a marked rise. The Wall Street Journal reported that some analysts are weary about the euro's newfound strength.
Within the 17 nation currency bloc, there are different needs as far as monetary policy. For countries who are trying to ramp up their exports in order to normalize their financials, a strong euro can be dangerous.
Now that the euro has broken the $1.35 barrier, many believe it will be difficult to cap its growth. In February, ECB Bank President Mario Draghi and his team of Finance Ministers will be tasked with deciding whether or not to lower interest rates to record lows that would make the ECB's deposit rate negative, and likely be opposed by Germany.
Posted-In: News Commodities Forex Global Markets Best of Benzinga
View Comments and Join the Discussion!