Caterpillar Shares Hit on Disclosure of Accounting Misconduct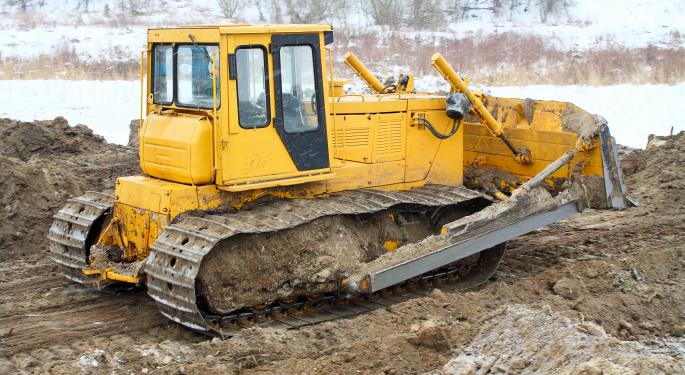 Shares of Caterpillar Inc. (NYSE: CAT) are trading down today in reaction to the company's announcement on Friday, January 18 after the market close that its recently acquired Chinese subsidiary had previously engaged in accounting misconduct.
The Peoria, IL-based global manufacturer of construction and mining machinery and equipment disclosed that its internal investigation of Zwengzhou Siwei Mechanical & Electric Manufacturing Co., "uncovered deliberate, multi-year, coordinated accounting misconduct concealed at Siwei."
Siwei, based in Zwengzhou, China, is a wholly owned subsidiary of ERA Mining Machinery Limited (ERA), which was acquired by Caterpillar in June 2012. This "deliberate misconduct", done to overstate the firm's profits over a period of years, will result in CAT taking a $580 million Q4 non-cash charge, or $0.87 per share. Improper cost allocations, revenue recognition, and physical inventories were uncovered by Caterpillar in their investigation.
Caterpillar also announced it fired and replaced several senior Siwei managers, and that Siwei's manufacturing, sales and support functions were moved over to Caterpillar's existing Chinese organization. ERA was purchased by Caterpillar for Siwei's strong presence in the Chinese coal mining equipment industry. Despite this setback, Caterpillar said it will keep the Siwei name and not rebrand it as Caterpillar. The company further stated that it is "considering all of its options to recover its losses from those responsible," and that the investigation is ongoing.
That leaves open the possibility that other perpetrators at Siwei could be identified, including people on Siwei's Board of Directors who are part of the ownership structure at parent company ERA. But Caterpillar is focusing its investigation on Siwei, believing that no pre-acquisition Caterpillar employees were involved in the accounting fraud. CAT is scheduled to release Q4 2012 earnings on Jan. 28. They "do not expect these matters related to Siwei to have a significant impact on Caterpillar's 2013 sales and revenues and profit." The company said it will provide a 2013 outlook with next week's earnings release.
Consensus EPS of $1.71 vs. $2.32, a decrease of 26 percent, is on a projected revenue decline of six percent. The 21 analysts posting estimates for CAT have collectively trimmed their quarterly forecast by 12 cents per share over the last 90 days. The consensus full year 2012 EPS of $9.12 is expected to fall to $8.57 in 2013 due to ongoing weakness in CAT's mining and construction markets and competitive pressures.
As of 1:00 PM EST, CAT shares were trading at $97.04, off 0.6 percent from Friday's close, but up from the opening price of $96.37. Trading volume of 4.75 million shares so far Tuesday is relatively normal, as the stock's average daily trading volume over the past 90 days is 6.19 million.
Posted-In: ERA Mining Machinery Limited SiweiNews Legal M&A Events Economics Best of Benzinga
View Comments and Join the Discussion!